Is there anything else we can expect from the Durango lineup?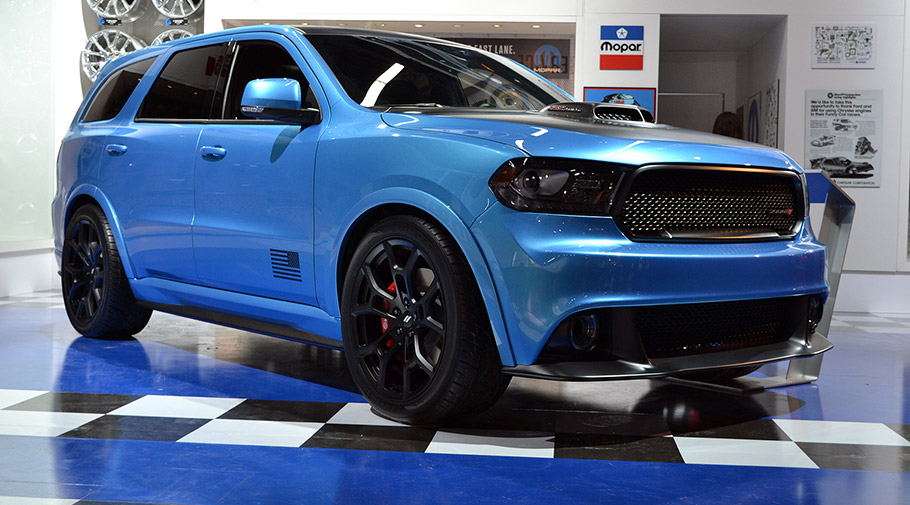 Hemi Durango in The Works?
FCA went into SEMA show in Las Vegas this past year hoping to show off some of their new concepts, designs, and had hoped that something might stick. Well one concept truly did stick with the audience and the internet when it was shown off, and that was the bright blue Durango concept, which they called the "Durango Shaker".
Shortly after the revealing it was reported by major news outlets that the extremely positive reaction to the Shaker concept had stirred the parent company of Dodge, FCA to put major consideration into the development of this concept Durango.
While most other automakers are looking to go away from power, and more towards efficiency, Dodge has remained set on providing car buyers the power they feel they crave. We have seen this with the Viper models, the SRT models, as well as the remake of the Charger & Challenger vehicles. Aggressive styling, and pure power.
SEE ALSO: Dodge Releases Two Appearance Packages for 2016 Durango Model
There have been rumors stirring about for quite some time that they would introduce a SRT version of the Durango, mostly because of how underperforming the Durango had done in recent years, when compared to the king of SUVs their sibling under the FCA umbrella, Jeep. So why not add something unique to it, give it something that is hard to resist.
We took the time to look at the inventory of Dodge Durango from a local Oklahoma dealer, Ada Dodge. What we saw wasn't a SUV that was lacking power or design, it just needed a step up from itself. Something that made the Durango name live on, and that will surely be the Shaker concept.