Durango Stays Bold While Others Shrink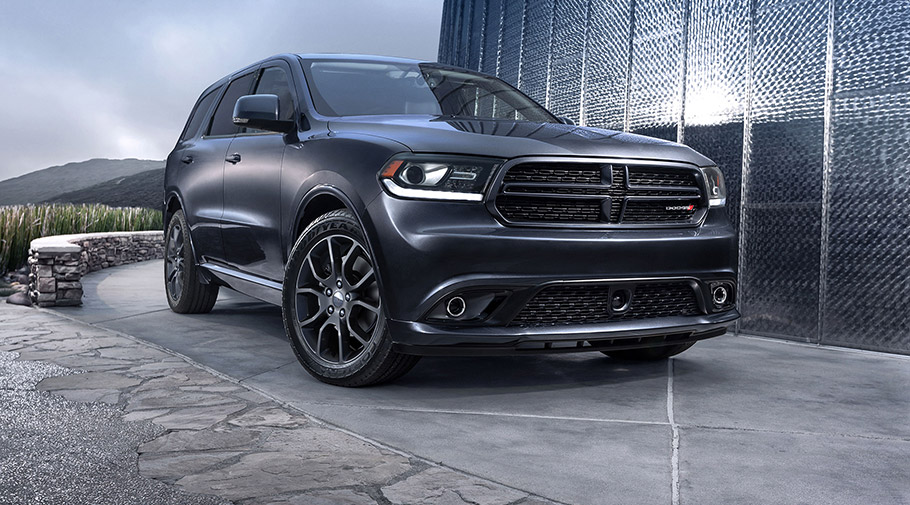 The Dodge Durango seems to overshadow other SUVs and it's not only because of its big and bold size and attitude. The Durango is one of those rare and powerful vehicles that is not afraid to stand alone away from the herd. Its good looks can only be matched by its friendly and luxurious interior that seats 7 comfortably and its power train that makes it the dominant SUVs on the planet.
The Dodge Durango that we test drove at Foss Motors had the big V8  in it, which impressed us so much we asked if we could drive around the block a couple more times. Thank goodness the Foss sales guy understood. He just smiled knowingly when we asked him, as if he gets that all the time and nodded his head. The second time around for us was unbelievable. We tried to be reserved and not be aggressive with the accelerator but, hey, what can you do when you're in the beautiful 2017 Durango and you're behind the wheel?
SEE ALSO: Kahn Design and the Stealthy Sexiness: It's worth the check out!
That was a rhetorical question, so no need to answer it. What we did, however, was to really feel the SUV out and take it through what we might experience if we owned it. We got on the highway and weaved (safely) through traffic, hardly noticing the bumpy road because of the great load-leveling suspension the Durango has. The ride couldn't have been smoother and quieter and the 18-inch wheels along with cruise control and all the other standard amenities kept us confident throughout our whole test drive. The large infotainment touchscreen was also a nice surprise as it was so user-friendly and within the driver's reach that we almost bought the car while we were driving it.
SEE ALSO: The "Triple Seven" by Wheelsandmore hits the road. Beware!
We also loved the all-wheel drive and the gas mileage, which was 18 mpg in the city and 25 on the highway. The eight-speed automatic transmission did all the work it was designed to do and never once reminded us that it was there. The whole experience was like that – low key, yet efficient and powerful. It was a pleasure to finally get behind the wheel of this legendary SUV and actually see the world from those comfortable seats. The Dodge Durango is a rare luxury in this busy world of ours. Come see for yourself and take a test drive.