Jaguar F-Type Coupe Tuned by Best Cars and Bikes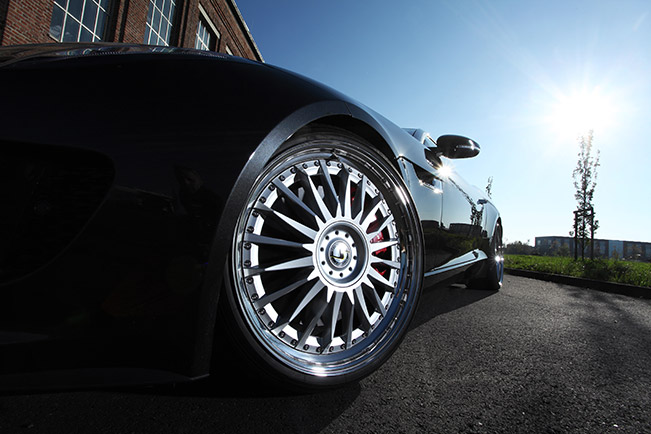 BEST Cars & Bikes Company was established in 1997 at Viersen on the Lower Rhine, Germany and it is famous for its high-quality tuning, among many other kinds of services. Nevertheless, the tuner is quite picky for it offers a collaborative work with carefully chosen suppliers only. Part of its working program are bikes, as the title of the company suggests, but it also offers solely rims and exhaust systems which enhance the performance of a certain car.
The focus of Best Cars and Bikes has now been directed towards the British Jaguar car manufacturer. Not wanting to change big part of the F-Type virtues, the tuner has provided Jaguar F-Type Coupe model "only new shoes". In this case, there have been used, the so called, CC-Line three-part rims which provides the Jaguar vehicle with exceedingly good and smooth running. The ensured stability and degree of obvious fine work can be noticed even when driving at high speed. Unlike the components inside the cast of ordinary rims which produce vibrations making the tires "jump" on the road, the "Schmidt Revolution" functions on a quite different level.
The developed by Volker Schmidt pressed three-part wheels bring excellent quality and efficiency. The multispoke-wheels are mounted on the front in 9,5x21 with tires 255/30R21 and on the rear in 11x21 with tires 295/25R21. In addition, here has also been installed a H&R spring set.
BEST Cars & Bikes Company is also working on a feature that will be able to improve the power of the Jaguar F-Type.
Source: Miranda Media