Jaguar Land Rover to show three new models at 2014 Pebble Beach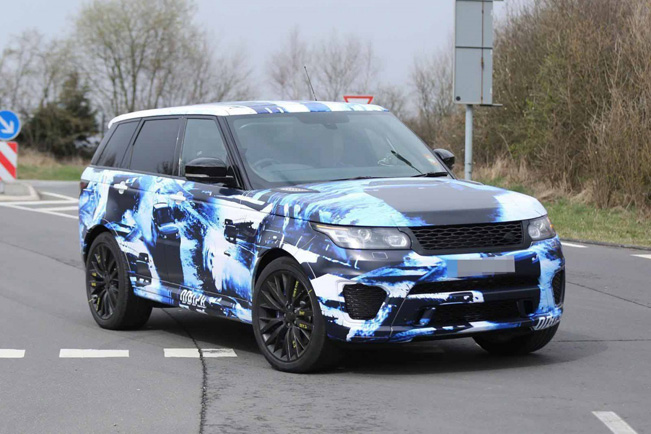 Jaguar Land Rover has announced three new product debuts that will happen at the Pebble Beach Automotive weekend – the company will present the new 550 horsepower (404 kW) Range Rover Sport SVR (global debut), the US version of the Jaguar F-TYPE Project 7 and the prototype of the new Jaguar Lightweight E-Type, of which just six cars will be built.
All three vehicles are from Jaguar Land Rover's newly created Special Operations division which, under the leadership of Managing Director, John Edwards, will focus on designing and engineering high specification vehicles, bespoke commissions, heritage products and branded goods.
Perhaps, the most interesting model of the three is the F-TYPE Project 7, which is an all-aluminum, fully road-legal, two-seated roadster that features bespoke carbon-fiber aerodynamic aids. F-TYPE Project 7 is based on the 2014 Jaguar F-TYPE and features a Jaguar D-type inspired fairing, as this year marks the 60th anniversary of the iconic Jaguar D-type. The all-new Jaguar F-TYPE Coupe will also be on display at the Monterey Jet Center as part of the Petersen Automotive Museum's World's Greatest Sports Coupes Exhibit.
At Pebble Beach Jaguar Land Rover will also present its full model line-up including the high-performance Range Rover Sport SVR, the Range Rover Long-wheelbase and the Range Rover Evoque Autobiography Black. Some event guests will also have the chance to drive current model year lineups including the Range Rover Supercharged, the Range Rover Sport Supercharged and others.
Source: Jaguar Land Rover