Jaguar Land Rover Unveils New Energy Efficient Academy
Today, Jaguar Land Rover unveiled its new, environmentally advanced, Technical Academy for Jaguar and Land Rover dealer technicians and apprentices.
The Academy, in Warwick, coordinates and conducts all product and systems training for technical staff (principal service technicians) employed in the Jaguar Cars and Land Rover UK and international dealer networks. In addition, it operates one of the largest and most successful apprentice programmes in the UK automotive retail sector. Over the past decade, over 1,000 young people have participated in its advanced apprenticeship programme and in May 2008, The Academy became one of the first training providers in the UK to be awarded Training Quality Standard certification by the Learning & Skills Council.
The new Academy brings together training facilities previously based at Jaguar Land Rover's design and engineering headquarters in Gaydon and manufacturing facilities at Castle Bromwich. It occupies over 4,000 sq metres of floor area including a state-of-the-art 60 metre workshop and training zone equipped with the very latest vehicles, components and systems for all hands-on training. The facility also boasts 16 classrooms, four of which can accommodate vehicles for in-depth training activity.
Jaguar Land Rover is committed to the training and development of a world class workforce to deliver exceptional customer service within the UK and overseas dealer networks. The new Academy will act as a showcase for the company's other dealer training centres around the world.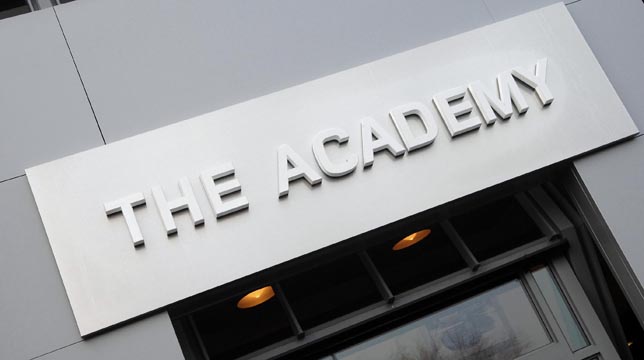 Mike Wright, Director, Customer Services said: "Jaguar Land Rover is passionate about delivering an outstanding customer experience, and The Academy is an example of how we are ensuring we deliver that in all our markets. The facility not only provides training for technicians and apprentices working in our UK dealer networks, but also serves as a centre of excellence in supporting our global markets. The Academy will act as a blueprint, in terms of both the facility and procedural standards, wherever we deliver training around the world. It is vital for our customers that we have a consistent approach to ensuring our dealers are technically capable of maintaining our sophisticated products and understand what it takes to deliver the levels of service our customers have come to expect."
Dr. Adrian Birch, Manager of The Academy said: "I believe our Academy is the best equipped automotive training facility of its type. Jaguar Land Rover provides an industry leading Dealer Apprenticeship programme which continues to grow year on year. Both brands have excellent reputations in the development of young people and this Centre of Excellence is a further step in demonstrating our long term commitment to supporting and promoting engineering as a modern and exciting industry."
The chemicals company, BASF, assisted Jaguar Land Rover with the renovation of the new building by offering advice and solutions in addressing environmental efficiency and sourcing sustainable materials for the project. The completely refurbished building incorporates a host of energy efficient solutions as part of Jaguar Land Rover's on-going commitment to a holistic programme of responsible progression from product development to manufacturing process and construction.
Instead of using conventional air conditioning in the classroom areas, the design team chose innovative new plasterboard which incorporates a BASF phase change material consisting of microscopically small polymer spheres containing a wax storage medium. When the temperature rises, the phase change material inside the polymer capsules absorbs heat and melts. When the temperature falls, the liquid solidifies and emits heat. This ensures a more uniform room temperature without the carbon emissions and costs associated with conventional air conditioning.
Other sustainable solutions implemented by Jaguar Land Rover in this renovation include Rainwater Harvesting Tanks, Solar/Thermal Heating, Solar Water Heating, High Efficiency Lighting and Spray Foam Insulation. It is estimated that the improvements will save over 275 tonnes of CO2 per annum.
TV presenter, Kate Humble, officially opened The Academy, formerly the site of Books for Students in Bird Road, Warwick. Kate commented: "Jaguar Land Rover is committed to improving its carbon footprint whilst providing its apprentices and dealers with a first class facility. It was a delight to meet with some of the young apprentices and dealer technical staff today and see the enthusiasm they showed towards their new academy."
Young people considering a career in the motor industry can find everything they need to know about Jaguar and Land Rover apprenticeships at the new websites, www.jaguarapprenticeships.com and www.landroverapprenticeships.com.