JJad's Much Acclaimed P1 Sports Car Continues To Take Shape – Now With Electric Power
This is the electric car that enthusiasts WILL want to own!
Former McLaren designer Jim Dowle (JJAD) first announced details of his eye-catching P1 sports car back in February of last year. The response was universally positive and the subsequent progress has been both rapid and dramatic – in particular, a switch to electric power means the P1-E is destined to be one of the world's first purpose-built electric sports cars. With stunning acceleration (0-60mph in 2.9 secs), practical range (230 miles), low weight (1,055kg) and a price around £55,000, this gullwing–doored, pocket rocket will be the electric car enthusiasts really will want to own.
Having worked on such landmark projects as the McLaren F1, Dowle knows what it takes to make a drivers' car. The P1-E's twin electric motors and attendant lithium-ion batteries are placed for optimum weight distribution and low centre of gravity, while the long wishbones front and rear ensure ideal suspension geometry. Four-wheel drive endows the car with maximum traction. It also allows regenerative braking on each wheel, the energy gained from which is used to top up the batteries.
Said Dowle, "All the electric cars produced to date have been compromised in one way or another and most have been of little attraction to the enthusiast driver. We decided it was time to create an affordable electric sports car that combined the advantages of conventionally-engined machines with those of electric ones, without the disadvantages of either – in short, a drivers' car for the 21st century.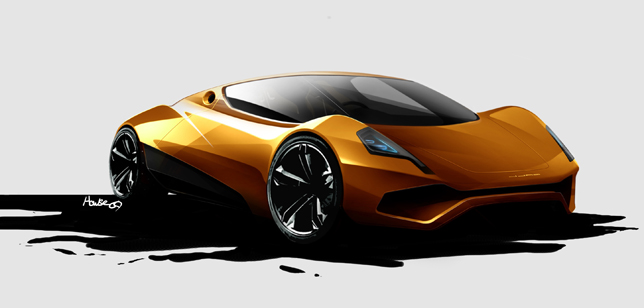 "Since February we've been busy finalising the specification, fine-tuning the styling and seeking appropriate funding, and plan to have our first prototype up and running during 2009. Most of the programme's key partnerships are now in place, though we'd still welcome approaches from any companies interested in investing in our mould-breaking performance car. Another remaining task is to agree its final name, P1-E being the project's code."