Kaege Changes Porsche 997 GT3 Clubsport

Kaege is another tuning company working in Germany and optimizing exclusive cars. The current example shows how they have managed to tune the outstanding Porsche 997 GT3. Originally the car is powered by a 3.6 liters engine that generates 415 HP (305 kW). The wish of the client was to make the performance of the car far better.
So basically the expert succeeded in the modification of the sports Porsche and this is how they have done it. At first, the car received M+M noise reduction system as well as racing header. The tuners also added 200 cells catalysts and then modified the air filter in order to enhance the output by 8 hp. As a result of these steps, the weight of the car was lowered with 7 kg.
SEE ALSO: Porsche Boxster and Cayman with new Engines In 2016
The hydraulic pump was substituted with an electric power steering pump, thus distributing the weight from the rear to the front and improving the response and performance (with additional 10 hp) of the car.
What lightens the weight of the car even more, by 8 kg actually, is the single mass flywheel including Sachs sports clutch, which also contributes towards additional 5 hp. Lithium-ions battery and RS rear window were installed, thus saving another 32 kg.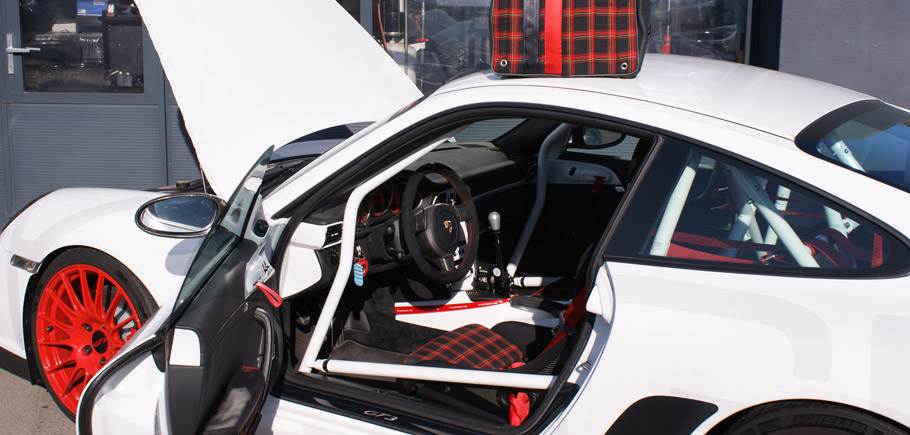 The car runs on special 19-inch red extra red coated ATS superlight rims, fitted with Michelin Pilot Cup2 tires with Porsche-specific N-label. And as you can guess they also result in a total weight economy of 13.5 kg. Triple KW clubsport running gear with uniball bearing and tie rods take car for the road holding.
All in all, the saved weight estimates around 60 kg, while additional horses are rated at 23 hp (17 kW), and this is without any software optimization.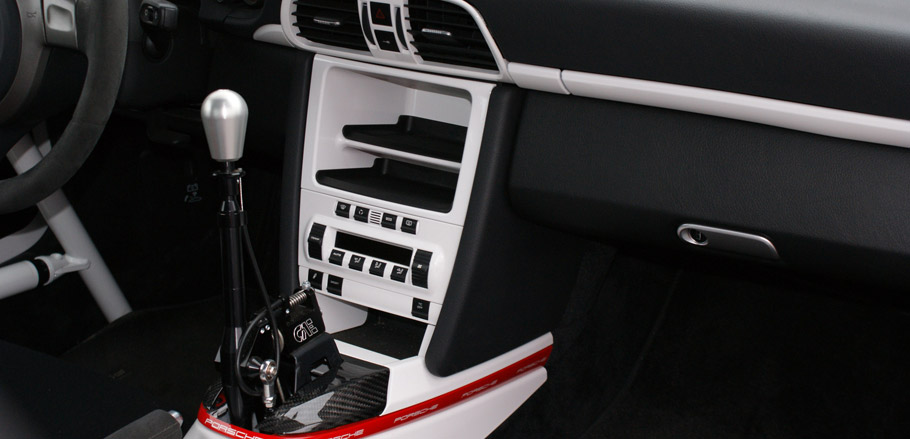 Of course, the tuners ensured great sporting experience inside, where the lightweight seats have been wrapped in retro-checkered fabric, while the central console, the rollover cage and different interior parts have been painted in car's color. At last, the steering wheel was newly covered and the trunk was cleaned.
What's left unsaid is the special travel and helmet bag made of the same to the seats cover fabric.
Source: Kaege