Afzal Kahn and Audi Q7
Afzal Kahn has always maintained that combining technical perfection with aesthetic brilliance is his true calling. Recently, in the arsenal of his arguments, he has added yet another example – the Kahn Q7 wide track.
A voluminous amount of exterior parts have been added to form the vision of Afzal Kahn – the front fenders are now with huge vents complemented by flaring wheel arches on both ends. The front bumper is also new with, again, more vents on it and gunmetal gray detailing. Sill plates in stainless steel complete the sides while a distinctive rear wing juts out from the top, back end. Things that feel a little bit excessive are the daytime running LED lights which sort of flood the headlights and also the liquid gold calipers. It's a good thing that the provided Kahn RSX 22" wheels, with their complex spoke patterns, are not too reveling. As a rounding feature, Kahn design have also thrown in a stainless steel exhaust system with neat tailpipes hidden discreetly behind the new rear bumper.
The interior has also been restyled with strong contrasting accents – The dials the seats are wrapped in black quilted perforated nappa leather red stitched and with a red line across them. The rev counter and the speedo are both respectively colored in red and cream as if the dashboard is suffering from heterochromia. However, this is the place where usually the Kahn people offer unlimited versatility. A customer is free to choose from the widest spectrum of colors imaginable for both the exterior and interior.
Power will come from the standard Audi 3.0-liter TDI which sends 233 bhp trough an 8-speed Tiptronic automatic transmission. The price for this model here is $96 995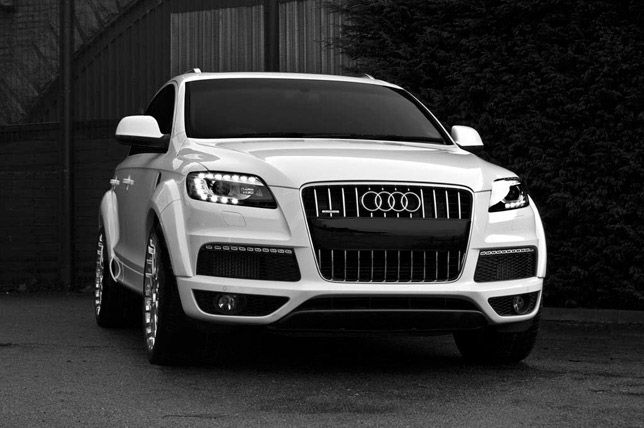 Source: Kahn design