MTM Tweaks for Audi 4.2 TDI V8
Diesel engines – the workhorses of the automotive industry have been undergoing a status update for several years now. It's not that unusual to find them in executive saloons, SUV's and even performance cars. And when one thinks about it, what's not to like about them? They burst with torque, run smoothly, remain loyal and reliable and are very economical. All these qualities even seem to intensify when we are talking about the magnificent Volkswagen AG TDI units.
German tuning company MTM are well aware of that but being a tuning company, they always see the potential of even more performance. Now their eyes are on the epic 4.2 TDI V8 that can be found in the Audi A8, Q7 and Touareg. The standard 350 bhp are far from insufficient but by applying an MTM special V-Cantronic, the company is able to get rid of the speed limiter and thus take the top speed up to 282 km/h. It's a delicate procedure this and to whomever might be interested, it costs $1845 to do it (only on the A8). For a total of $2372 one can step it up a notch and amp the power to 410 bhp and 930 Nm of Torque on all vehicles with some MTM technology. Also, again only for the A8, there can be a combination of two Cantronics (an M and a V) which will break the torque barrier of 930 Nm and go even further.
To round things up, MTM are also offering different varieties of wheels, brakes, exhaust systems and chassis components which all give the A8, Q7 and the Touareg some extra character.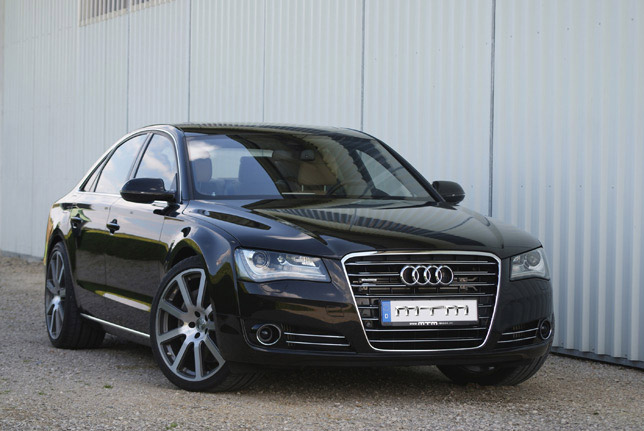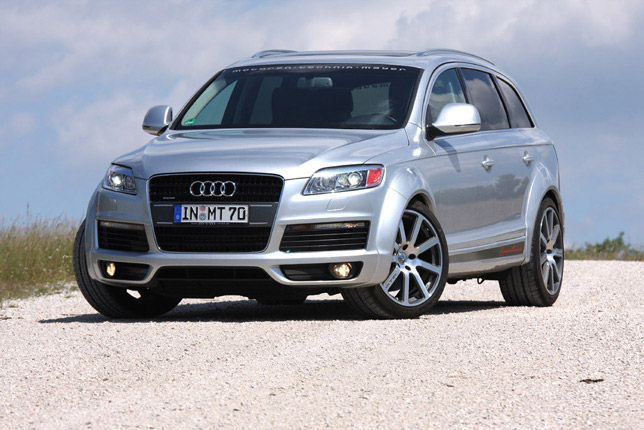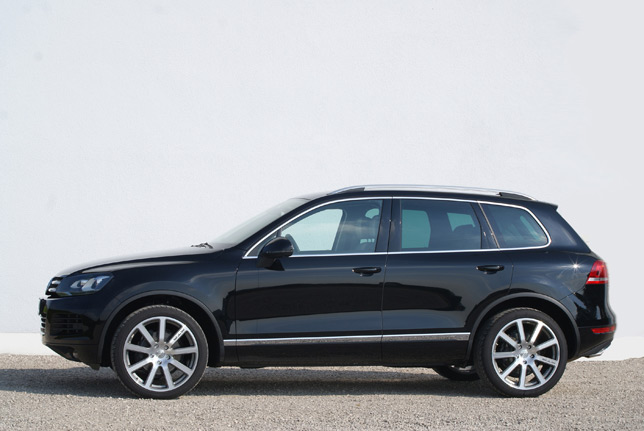 Source: MTM