Kahn Porsche 911 with Wide Body Styling Package is Coming Soon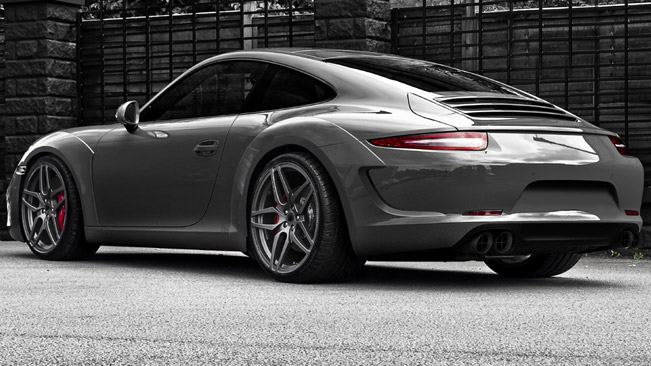 Kahn Porsche 911 is going t be equipped with Kahn's unique Wide Body Styling Package. The car vehicle is not ready yet, but the designer promises it is set to be revealed very soon.
This Porsche model is definitely a car which has left its imprint on the automotive world. However, the aim of the tuners is to deliver more evolved version of the current one and to excite more Porsche enthusiasts. And they definitely will!
Afzal Kahn himself said that the car will retain its classic look but will add more adventurous spirit: "We believe all Porsche 911's and 991's should look like this," he adds.
Kahn Porsche 911 Wide Body is set to release in the coming weeks ahead. Then we are to be delighted to see the car equipped with a wide arch kit including front and rear wide track arches, front and rear sections, the Kahn cross hair exhaust system and the unique paint job.
Of course, a tuning that carries the name Kahn, cannot go without the transformation of the interior. Inside will be of course the bespoke touch, but no other details are left in secret for now.
In addition, the 911 will run on Kahn Monza wheels, perfectly conveying its essence. With simple clean lines, soft organic surfaces on the edge of the spoke and a purposeful mechanical centre, the Monza wheels are synonymous with elegance and innovation.
What's left is only to add that we are eagerly looking forward to the completion and release of this project!
In the market for used Porsche's? Visit Lemonfree.com and review their inventory of Porsche 911 for sale
Source: A.Kahn Design