Kahn Range Rover Autobiography RS600 Teased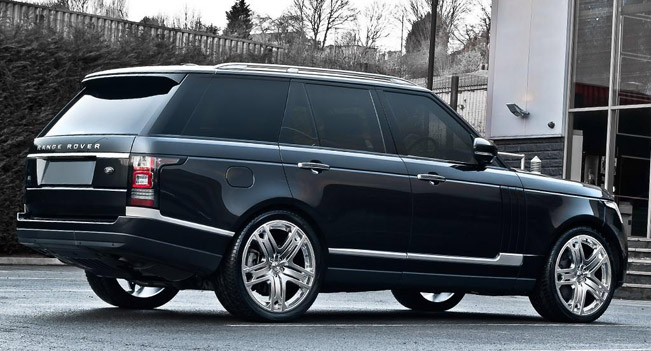 The latest teaser image that we have at hand is of the exceptional Kahn Range Rover Autobiography RS600. The photograph was just published in Kahn's official Twitter page and unfortunately there wasn't revealed any additional information.
All that was disclosed was that the Range Rover will be running on 23" RS600 wheels in Hi-Gloss Silver, which we must admit give more aggressive presence to the emblematic British model and in addition complement its powerful stance perfectly.
The Range Rover Autobiography is a true embodiment of the latest and finest by the renowned British 4×4 vehicles. We are sure that what we are up to see around this tuning in the future is a specially-styled exclusive exterior and interior elements.
With Kahn design team we are sure that we must see perfection in every detail, such as bespoke quilted leather upholstery, custom steering wheel or gear shift with flawless texture. All that is left to ponder upon is whether this vehicle will have some changes under the bonnet.
Picture Source: A.Kahn Design via Twitter