Kahn Names its Latest Range Rover Project "Vesuvius"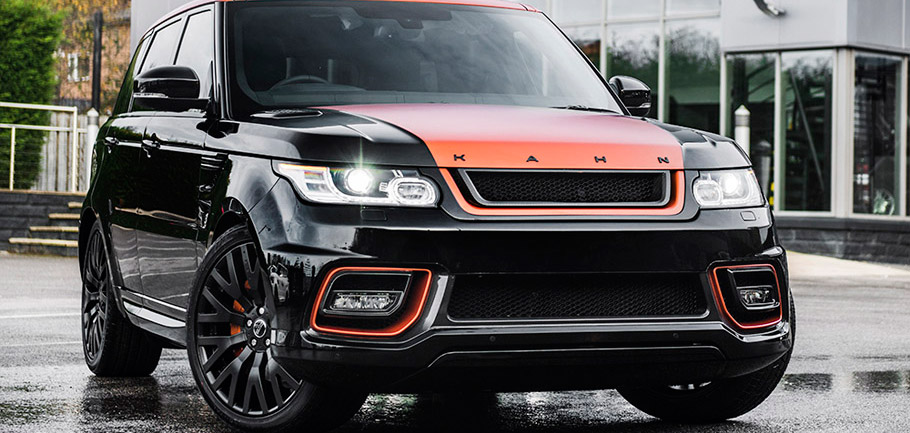 The last pick-up-based project by the tuner Kahn achieved great success in the social media, being very rough, military-inspired and built over the famous Defender. This week, the tuner has presented more luxury imbued car called with the strange name Vesuvius. It is based on a Range Rover Sport 3.0 SDV6 Diesel an after the modifications of the specialists we must say that it looks very chic.
The reason for this strange title is because the main Santorini Black body color has been accentuated by the contrasting Vesuvius orange, found on the roof and bonnet stripe. Range Rovers have always had these seductive proportions and stance, which are now further strengthened by this exclusive project.
To go further into details, the specialists have taken care about the bumpers and have changed both, up front and at the back. They are made in carbon composite and feature some exposed carbon detailing. The front one received vent openings, while the rear accommodates diffuser and twin single exit aluminium Crosshair exhaust.
Other distinctive styling features are the RS front grille and the 3D mesh, as well as the new Silver Platinum RS600 wheels that come in the size of 22 inches and are fitted with tyres of the appropriate dimension. Behind the new alloys we also see Valencia Orange callipers.
The special power of the volcano-named vehicle is hidden inside, where we jump in an atmosphere filled with luxury. The front and rear seats in quilted and perforated black leather are the first to make an impression. The same material is also to be found on the door panel tops, instrument binnacle and glove box. Almost left unseen are the floor mats, aluminium foot pedals and stainless steel door entry sill plates that are positioned below the waistline.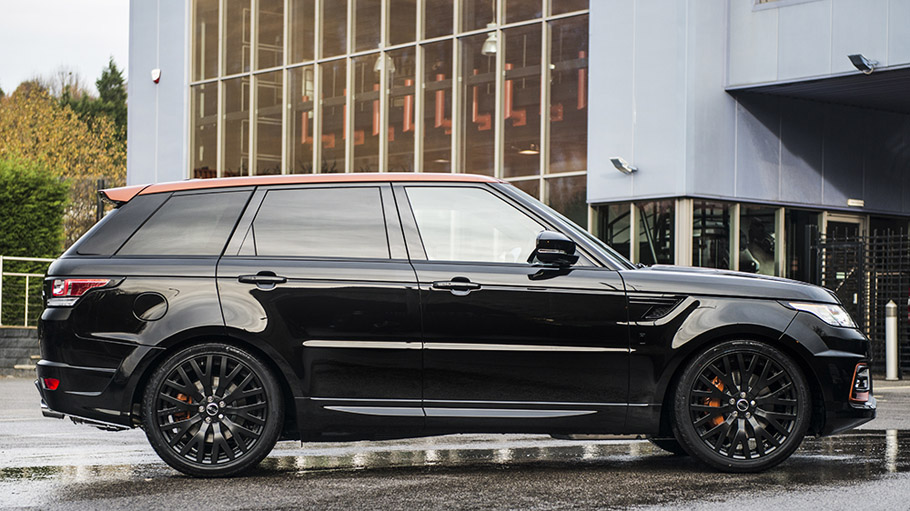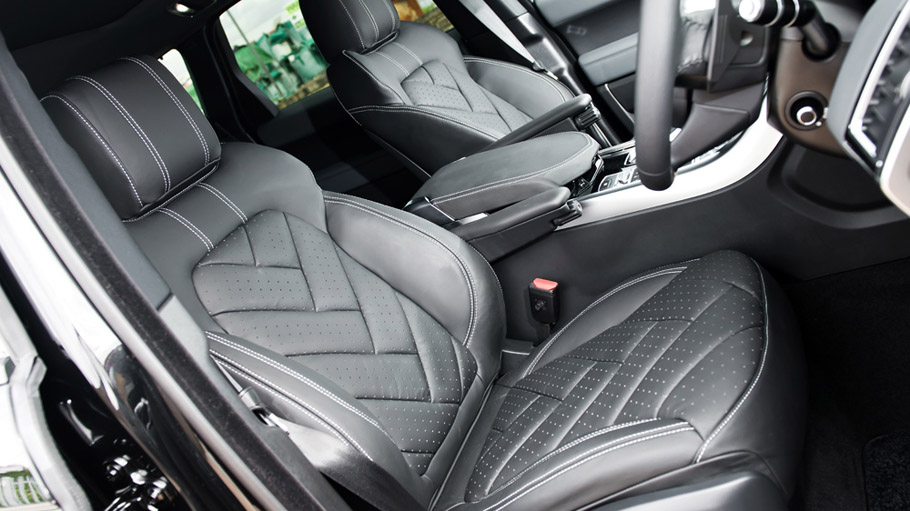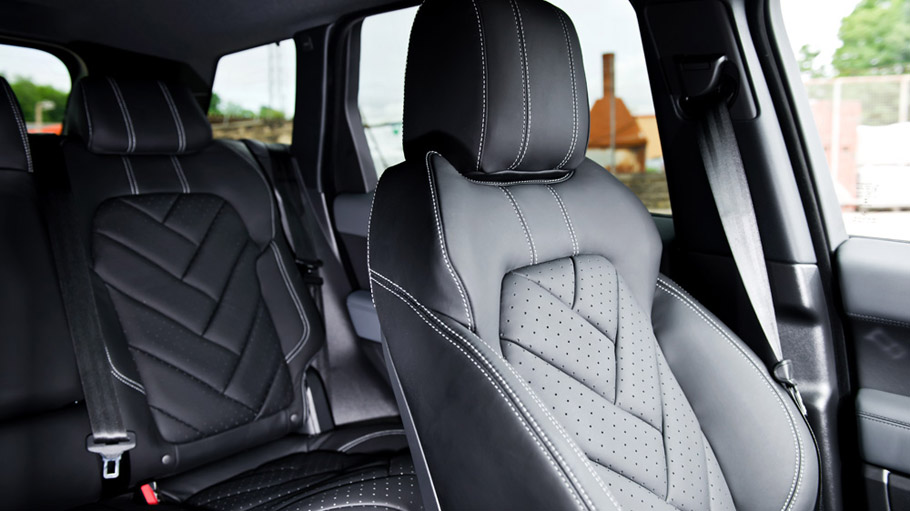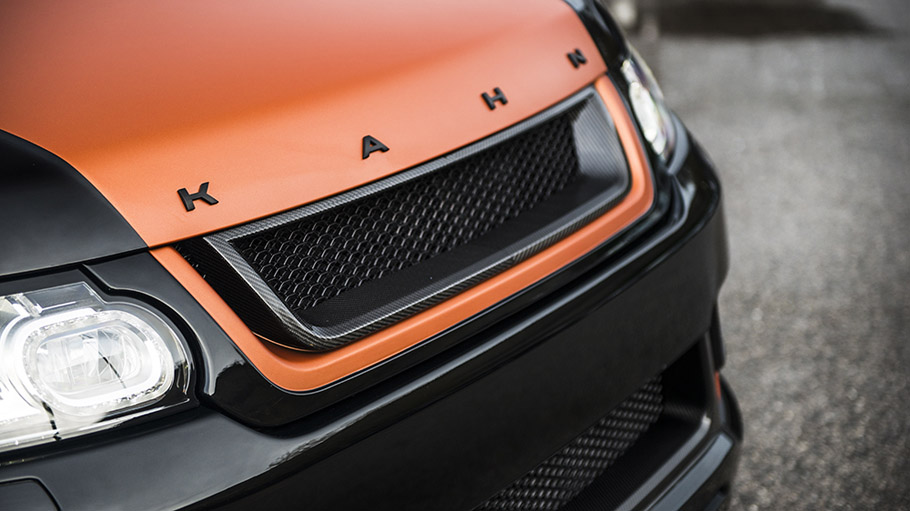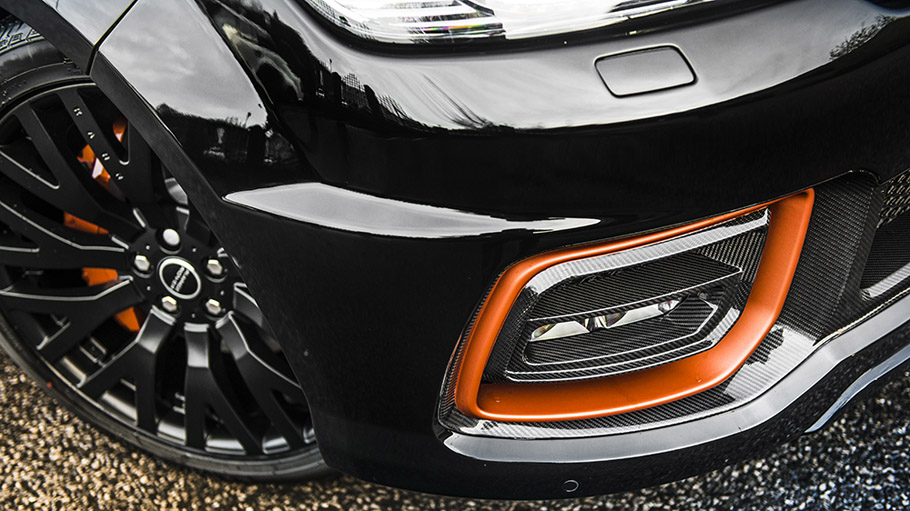 Source: Kahn Design