2012 Kahn Range Rover RS250 Vesuvius Copper Evoque
2012 Kahn Range Rover RS250 Vesuvius Copper Evoque is the ext elaborate creation made by the tuners from Kahn Design. This is the smallest Ranger Rover they've ever been working, but the result they've achieved is breathtaking.
Afzal Kahn himself said about the working process of this project: "It was a very complicated car to work but we worked within the factory style lines and I put my heart and soul into this. We spent thousands of hours working on this car because I wanted to ensure it isn't seen as a conventional car but as something more serious for the road and I am quietly confident that our customers will enjoy a great deal of motoring supremacy with this outstanding vehicle."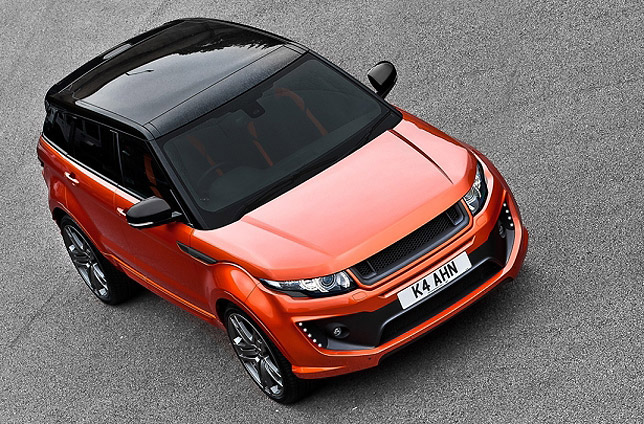 This Evoque is undoubtedly unmistakable with its one-of-a-kind color and additional exterior improvements. The tuning touch includes a front and rear bumper boot spoiler that blends impeccably with the original design, central exhaust, fog lamps, LED running lights in front bumper, new front grille, Kahn lowering module, privacy glass, brake calipers finished in Vesuvius copper, vented foot pedals in machined aluminum, heated seats, floor mats, aluminum machined foot pedals and Kahn branding.
Of course, the interior is exceptional. Just look at the pictures and you'll have a glimpse of the "bespoke touch". This Range Rover comes with front and rear seats in black quilted and perforated leather with Alcantara inserts and Vesuvius copper detailing, rev counter and speedo in red, centre glove box (diamond quilted), door entry sill plates in stainless steel, door panel tops in quilted and perforated leather, piano black carbon trim and Vesuvius sports steering wheel with copper stitching.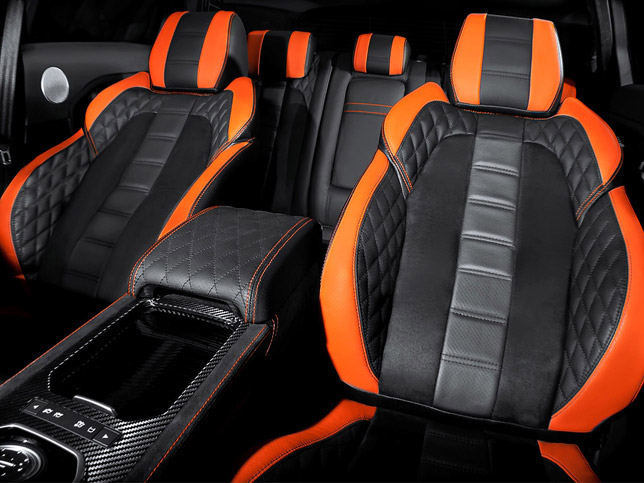 At last, the model runs on special Kahn wheels, which go along perfectly with the vehicle and even further enhance its essence. They were created using state-of-the art manufacturing and materials technology, and are in 9 x 22'' size. Namely, the RS600 wheels come in matt grey and fit all original centre caps. With simple clean lines, soft organic surfaces on the edge of the spoke and a purposeful mechanical centre, the RS600 wheels are synonymous with elegance and innovation.
Source: A. Kahn Design