Kahn Range Rover Vogue 600-LE Bathes in Volcanic Rock Satin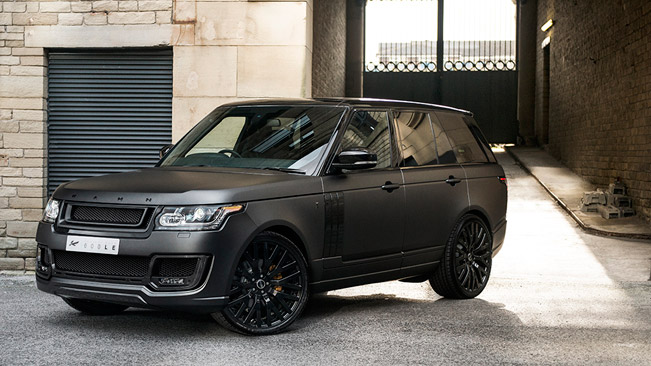 A. Kahn Design has entered on the market an extreme project featuring striking styling and stance. We are talking about the custom Volcanic Rock Satin Range Rover 3.0 TDV6 Vogue 600-LE by Project Kahn. Besides the emblematic comfort and tailored elegance which is inherent in all of tuning company's interior tunings, this Range Rover have been given new exterior upgrades such as the  Volcanic Rock Satin paint scheme.
Let's start with the floating black roof, which sits atop the vehicle and extends towards the rear. This was made possible due to the addition of a new wing with an extended lip spoiler that also delivers improved down force.
In addition, the custom front bumper includes a floating carbon fibre section, which sits below the new three-dimensional mesh, floating insert and body coloured surround. The lightweight element is also used for the side vents, while the body colour is to be found on the door handles.
Kahn enamel wing shields, privacy-tinted glass, 600-LE bumper with integrated exhaust diffuser, 600-LE cross hair quad rear tailpipes and finishers in black must also be mentioned. Of course, Kahn lettering is positioned above the more dynamic rear bumper and the lower boot lid spoiler to show who's responsible for the beautification of the Vogue.
Speaking about tuning we surely must include the wheels, which in this case are a new set of RS-2 wheels in the size of 9.5" x 23" fitted with 285x35x22" tyres. Behind the Gloss Black RS-2 wheels one can see gold-painted callipers.
The interior is adorned by perforated black leather. In fact, the 3-D modular front and rear seats are fitted with the soft material as well as the centre glove box, door cards, arm rests and steering wheel centre in Nappa leather. Stainless steel sill plates and vented foot pedals in machined aluminium is what rounds out this sporty 600-LE Luxury Edition SUV.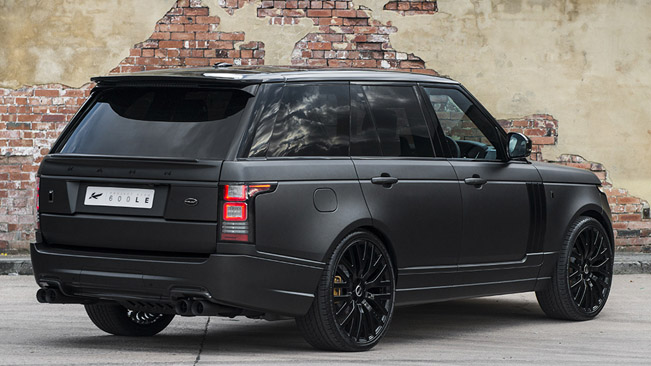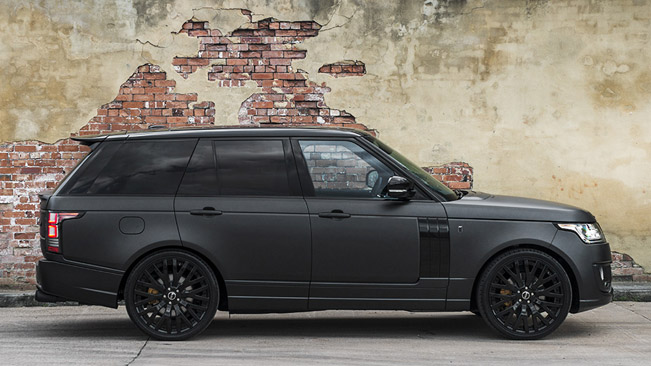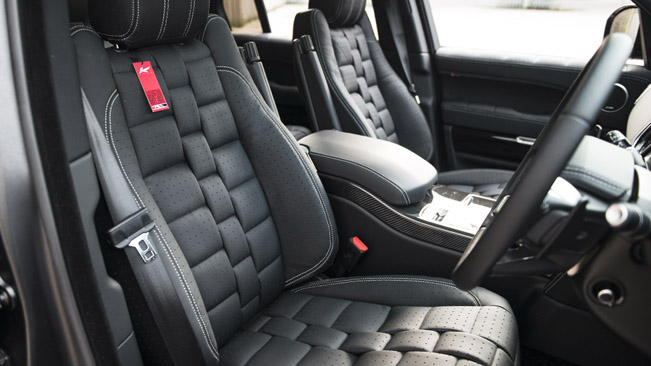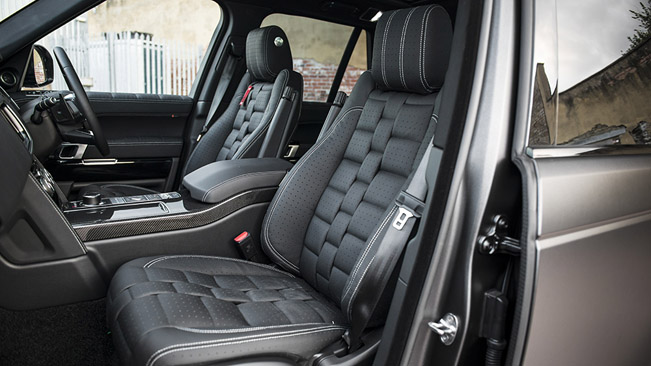 Source: A. Kahn Design