Kahn Reveals Entirely Redesigned Jeep Wrangler Sahara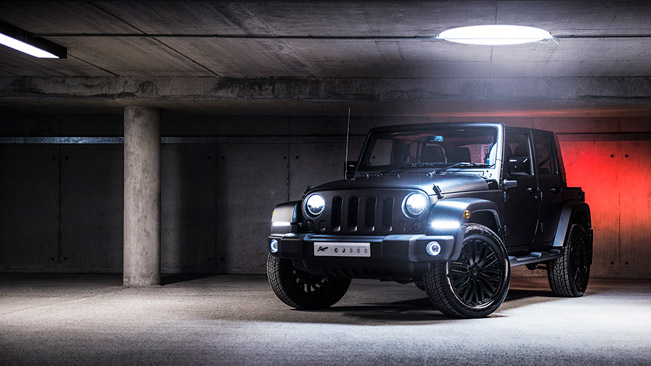 We have just received the striking pictures of Kahn Jeep Wrangler Sahara 4DR Chelsea Truck Company CJ300. As you can guess this is the latest creation of the British company, which has taken all the good from the standard model and added some comfort, style and exclusivity to the Sahara. First, we see that the original exterior color was substituted with Volcanic Grey Satin. The grille is also new. Sitting up front, the four-slot grille is Chelsea Truck Company-made and features an industrial mesh between two smoked headlamps.
If you take a closer look to either of the side wing blades, you will see that they got a carbon fibre construction. They and the fuel filler door contrast with the Volcanic Grey finish. Piano Black door mirrors, door handles and roof, 100mm tailpipes quad crosshair system and a Chelsea Truck Company spare wheel cover is what exaggerates this contrast even more.
The interior is hidden from prying eyes thanks to added privacy glass. Of course, there is much to be seen inside, since we are speaking about an A. Kahn Design tuning. The front with its heated front seats, the rear GTB sport seats centre glove box and the armrests have all been re-upholstered in black and red quilted/perforated leather.
There is also a new steering wheel, which now offers up greater grip and feel for the driver. Beneath the waistline sits stainless steel door entry sill plates and floor mats.
At last, the toughness is of this Jeep Wrangler model is emphasized by the 9 x 20 inch Jeep 1988 wheels in a Satin Black finish fitted with beefy 275/55/20 inch tyres. Behind those wheels sit Liquid Red brake callipers along with a new set of mud flaps.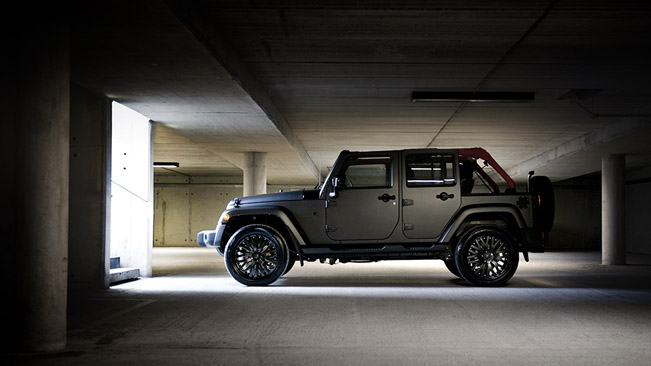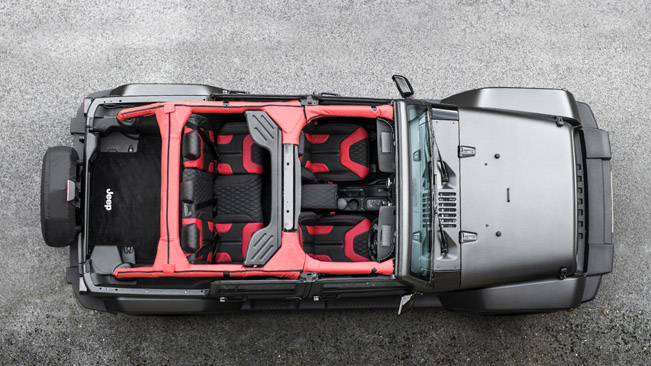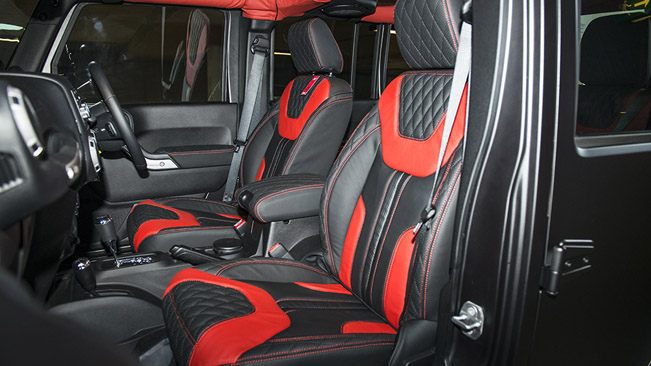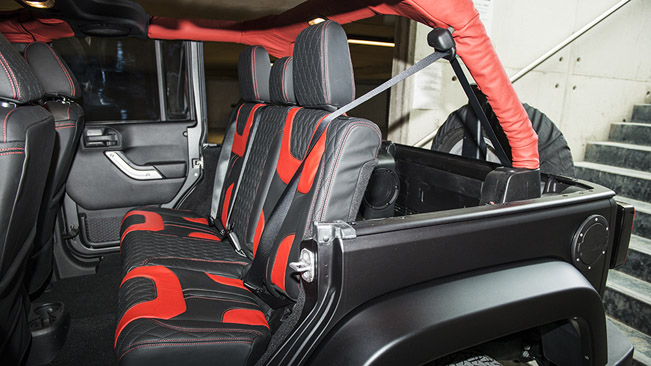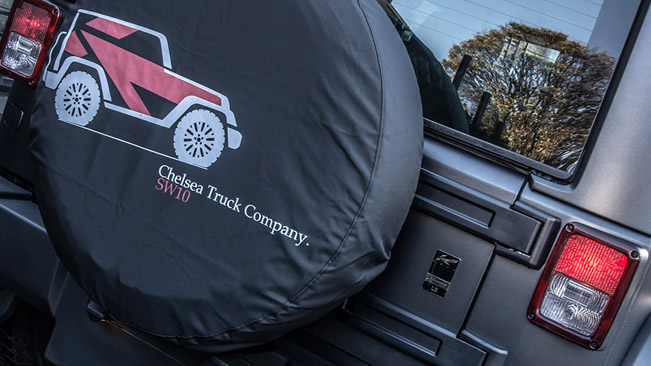 Source: A. Kahn Design