Kahn Shows-Off with Chelsea Truck Company Jeep Wrangler Sahara CJ400

A sleek Flame Red Jeep Wrangler Sahara is the latest addition in Kahn's garage. This vehicle brings visions of traveling. The spirit and magic of the legendary Wrangler has been given the ultimate tribute by Chelsea Truck Company. When I'm looking at it, I'm mesmerized by its exterior paint scheme. Then my sight is carried over to the new Jeep 1941 wheels in Satin Black. They come in the size of 7.5x17 inch at all four corners and are fitted with 245x75x17 inch tyres.
Behind those wheels, one finds a set of Liquid Red brake callipers and mud flaps. At the front, the tuners have also included Chelsea Truck Company grille and industrial mesh, LED Diamond bright and horizontal headlights, and Tron ring lighting.
The flanks are adorned by side wing blades, new fuel filler cap in satin black and new door mirrors. At the back one sees quad exhaust system in stainless steel and a spare wheel cover which display the Chelsea Truck Company CJ400's exclusivity.
Those inside the cabin sit in front heated and rear GTB sport seats and behind privacy tinted glass. The centre glove box and armrests have all been re-upholstered in black and red quilted/perforated leather.
Foot pedals have been changed with new. More comfort for the passengers is added via the floor mats and stainless steel door entry sill plates. Kahn's Jeep Wrangler Sahara 3.6 Petrol 2DR - Chelsea Truck Company CJ400 is currently on sale at a starting price of £43,875.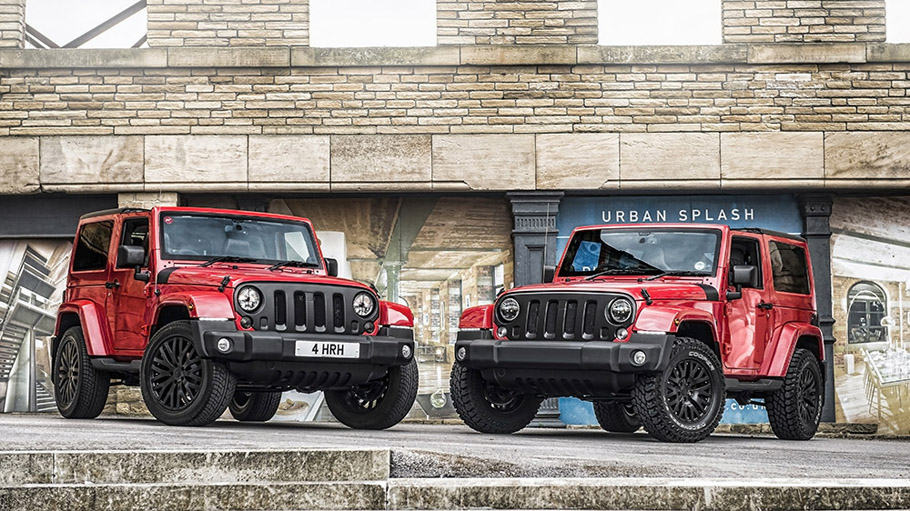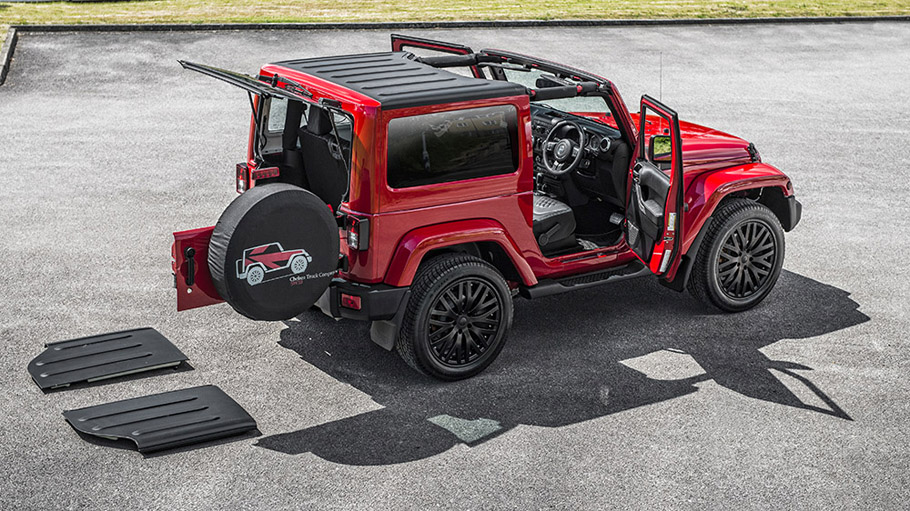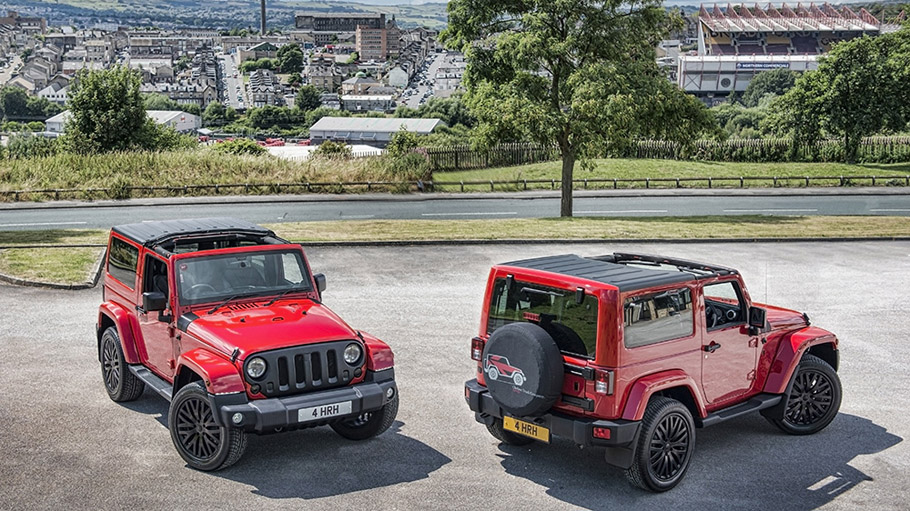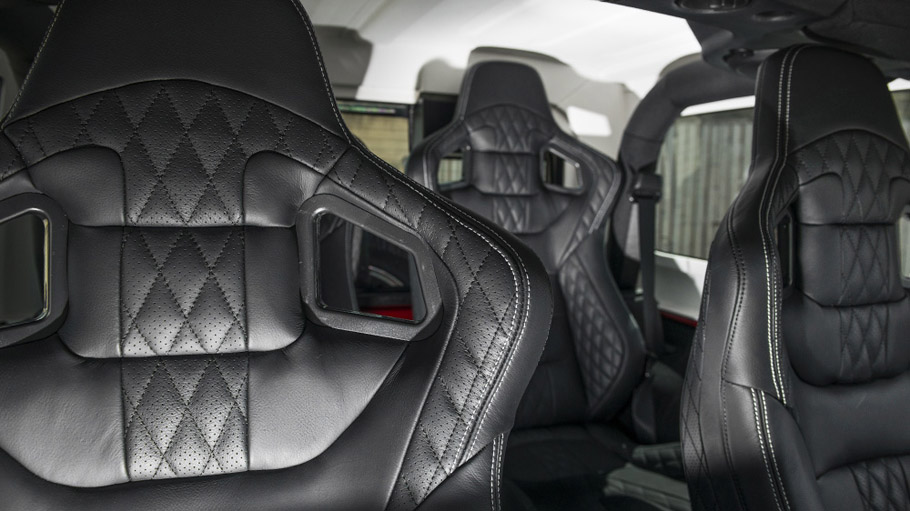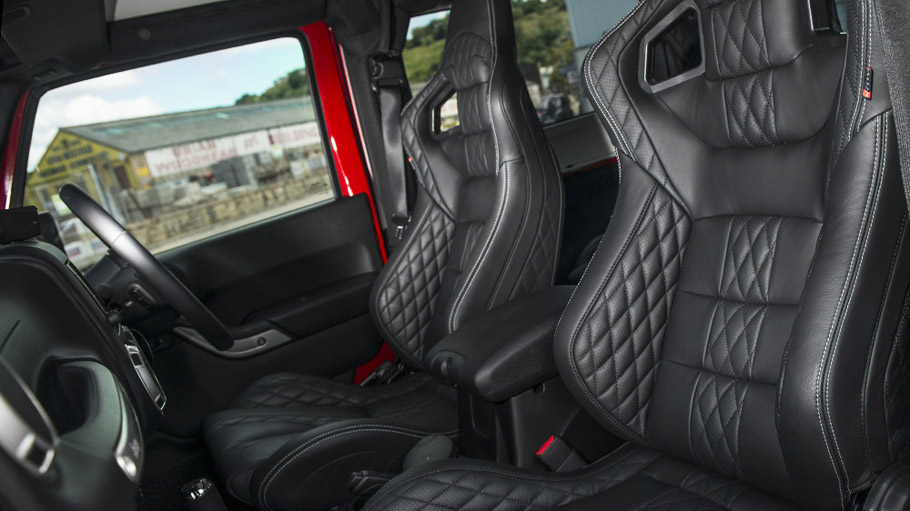 Source: Kahn Design