Kia Picanto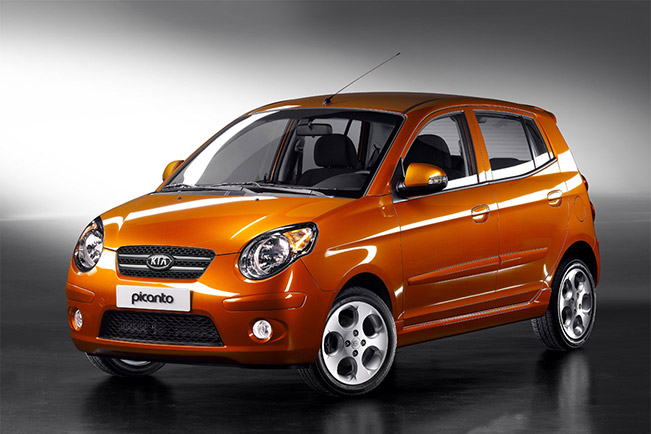 Kia Motors Corporation has confirmed that the newly upgraded 2007 Kia Picanto will make its world premiere at the 34th Salon Internacional del Automovil in Barcelona, Spain on 7 June. Kia's design teams in Korea and Europe have revisited the company's smallest car, preserved its 'young, sporty and friendly' spirit, and evolved the new 2007 Picanto – a car with more glamorous looks, an upgraded interior and higher quality audio equipment.
Attractively refreshed and restyled to be 'more rounded and intimate', the 2007 Picanto is 40 mm longer, with an overall length of 3535 mm, featuring an extended, rounded nose and deeper, larger rear bumper. All-new panels are used for the bonnet, front wings, front bumper and rear bumper. The front and rear light clusters are new and follow the 'rounded' theme.
A new wider radiator grille, with black mesh background and twin horizontal chromed bars supporting the central Kia badge, is part of the evolving design process that is defining a new 'Face of Kia'. The standard roof spoiler now extends across the full width of the car, while the wheelbase is unchanged at 2370 mm. Customers will be offered a choice of five new exciting, contemporary colours in a range of nine exterior colours.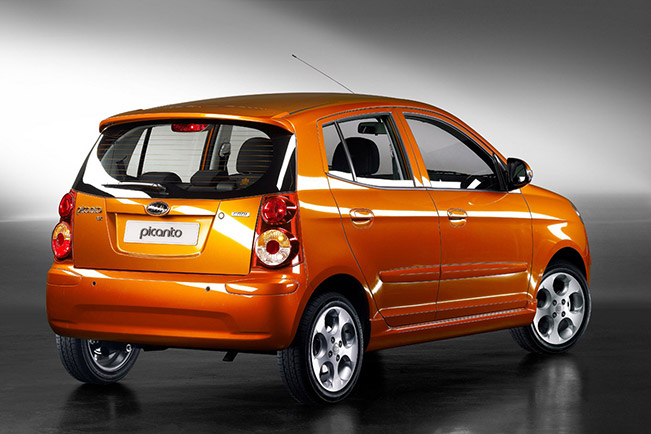 "With nearly 400,000 exports since its introduction in 2004, the Picanto has not only opened the door to a segment where we previously had no presence but it has become one of the Kia line-up's global best sellers," commented Yong-Hwan Kim, Senior Executive Vice President & COO of Kia Motors Corporation. "We are confident that with its fresh new looks and upgraded equipment the Picanto will continue to appeal to the world's A-segment customers and reach annual overseas sales in excess of 130,000 units over the next several years."