Kia Rio B-Spec Race Car
Kia has announced Rio B-Spec Race car, which will have its official debut at the 2011 SEMA Auto Show in Las Vegas. The vehicle is developed by Kia as 5-door version model is being used for base. The project is finished thanks to Kinetic Motorsports.
Kia Rio B-Spec Race Car comes with a pair of sport bucket seats, 5-point seatbelts, a roll cage and ultra-light rims fitted with performance tires. There are also new adjustable coilover suspension and sport brake system. Carbon fiber components are also used for weight reduction and more balance.
The manufacturer didn't release any further information about the engine or performance, but more details will be available soon.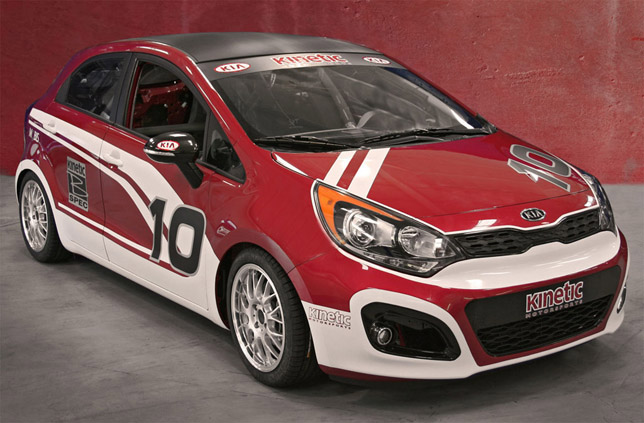 Source: Kia