Kicherer Mercedes C63 T AMG Supersport
Mercedes-Benz C63 T AMG Supersport is one of the latest creations of German auto tuner Kicherer. The car is based on the latest C63 AMG T and the "Supersport" in the end of the tuned vehicle is not coincidence.
The most powerful naturally aspirated V8 in the world – AMG's 6.2 liter power unit is boosted to 550PS (405kW) and 640Nm (472 lb-ft) of torque, instead of factory's 457PS (336 kW) and 600Nm (443 lb-ft). 0 to 100 km/h in 4.2 seconds and a top speed of 320 km/h (199 mph), which is not bad for family touring car.
The aerodynamic body kit includes a new front spoiler, front grille, extended wheel arches, side sills, a new rear diffuser and mirror shells.
C63 T AMG Supersport stands on huge 20" alloy wheels fitted with performance tires, which are safe at speed of even more than 300 km/h. The stance is further improved by the lowered suspension.
No words about pricing.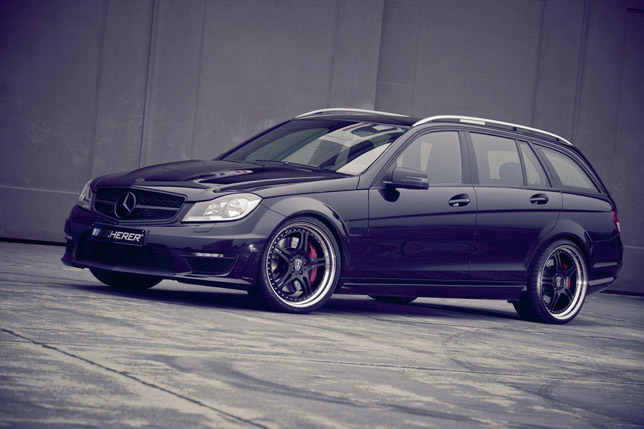 Source: Kicherer