King Cobra Parts Package for 2015 Ford Mustang GT Depicted at Sema Show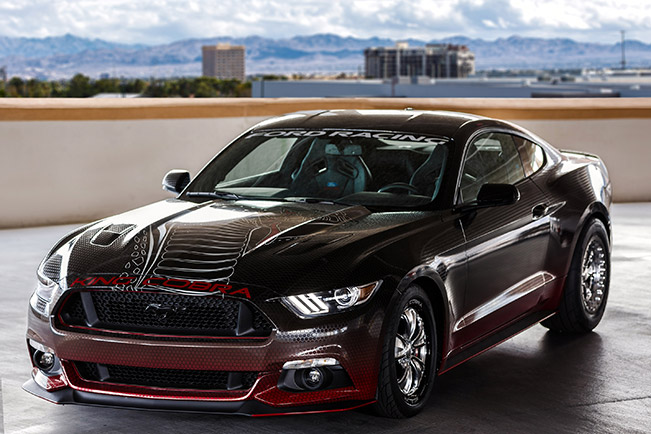 There is no question that the newly built 2015 Ford Mustang GT with exclusive Ford Racing performance parts is one of the most striking hits at this year's Sema Show. What is the best part about it? Since it is built with the initial idea to be a high-performance street-and-drag strip car, the King Cobra can be duplicated by anyone who owns Mustang with the help, of course, of Ford Racing's extensive parts catalog.
As usual, Ford once again has pushed the boundaries of its productivity and has achieved some spectacular results with the King Cobra package for Mustang GT. The car is equipped with Ford Racing's "Drag Pack," "Handling Pack," and "Super Pack" supercharger kit that helps the King Cobra produce about 200 hp more than Mustang GT's 435 hp.
Nevertheless, the most important component of the Super Pack is the 2.3L Twin Vortices Series (TVS) supercharger assembly which is a product of the cooperative work between Ford Racing and ROUSH Performance. In combination with the supercharger, there is a six-rib belt drive system, air inlet system, electronic throttle body, fuel rail, high-flow fuel injectors, intake manifold, complete air-to-liquid intercooler system and, last but not least, Ford Racing performance computer calibration.
On top of this, there is the scale-filled cobra-skin paint contours which are synonym for originality and creativity. With the black, gold, and red shades that fade into one another, the wow-factor is pretty obvious. 2015 Ford Mustang GT King Cobra, then, is bold, stunning and, really, one of a kind!
Source: Ford