WIMMER Reveals the Stunning X-Bow R Limited
Along with the chip tuning, WIMMER Racing Sport Techniques also focuses its entire activity in delivering vehicle upgrades, fine-tuning and numerous improvements. The sporty exhaust system, which is of its own production, along with chassis techniques and sports brakes are what matters for the WIMMER engineers the most.
Also, WIMMER RST is the German retailing partner and type A dealer of KTM Sportcar GmbH, offering in this capacity a.o. KTM X-Bow R Limited Edition in small series of three exemplars. This sweetie comes with premium equipment and offers full carbon-fiber body, 380hp (279k) and 500 Nm of output and only 179 kilos of weight. This combination of power and lightweight results on acceleration from 0 to 100km/h (62mph) in 3.3 seconds and from 0 to 200km/h (120mph) in 11.2 seconds. Impressive, right?

The ultra light and at the same time strong body handles lightweight wings and spoilers, air guiding elements, aero-parts, racing wheel caps, KTM Performance kit no.2 with carbon fiber air box, front splitter and rear diffuser and more. The vehicle also offers racing chassis with expansion tank and adjustable presteress of traction, Brembo sports brake system with fixed calipers and adjustable brake bias, R-reinforced stabilizers, suspension arms, gearbox performance support and adjustable push rods.
SEE ALSO: WIMMER Rennsporttechnik and the Mighty Mercedes-AMG C63 S
In terms of additional equipment, the vehicle offers Air guiding elements, light construction racing panels, keyless Go with two radio remote keys, KTM side drops, complete car cover interior, aerodynamic kit no.1, navi-system holder, racing water pump, additional gear box oil cooler, big fuel pump in the tank, high performance pump and racing draft shield. By all it looks like WIMMER RST comes with the intention to show how a contemporary track vehicle should look and should perform.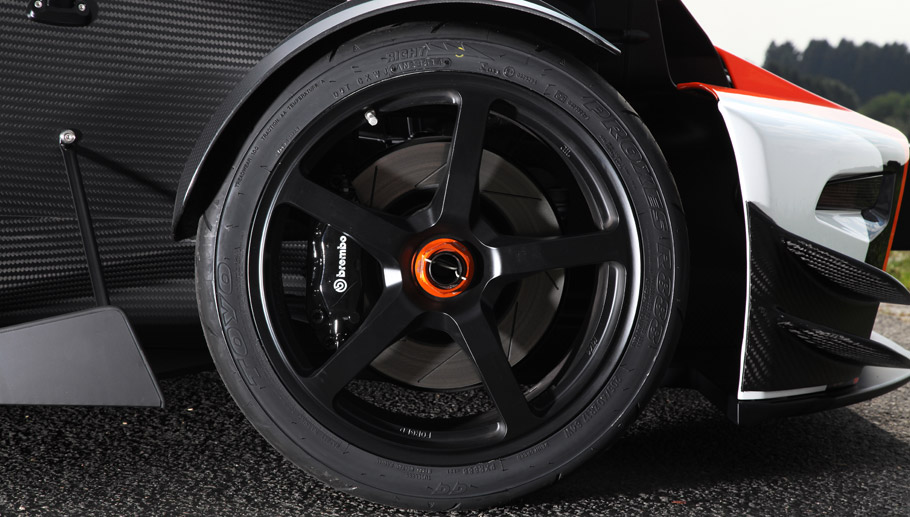 Source: WIMMER