Lamborghini Hulk Aventador-V LP-740 By Vorsteiner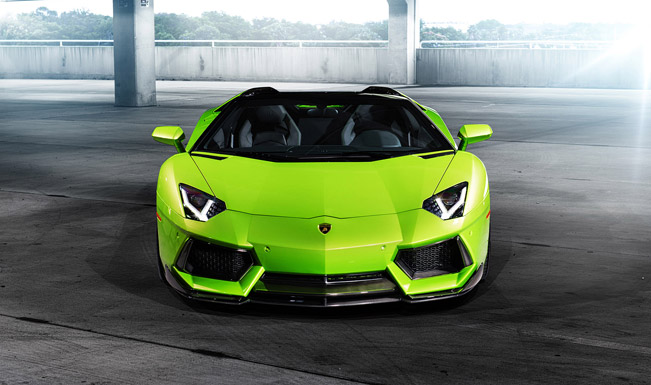 Lamborghini Aventador-V LP-740 By Vorsteiner is also called the Hulk Aventador-V because of its toxic green paint finish combined with black accents. It roams the streets of Miami, Florida, exuding its powerful potential of nearly 700 horsepower (515 kW). In fact, this LP700-4 is powered by a 6.5 liter naturally aspirated V12 engine. The latter produces the aforementioned horsepower at 8,250 rpm and 690 Nm (511 lb-ft) of maximum torque at 5,500 rpm.
The unit is coupled with a seven-speed ISR transmission sending the power to an AWD system. To go further into details, this Lambo can sprint from 0 to 100 km/h in just 3.0 seconds, while the 0-200 km/h acceleration time is estimated at 8.6 seconds and the 0-300 km/h at 24.5 seconds. The top speed here is 350 km/h (218 mph).
To become "The Hulk", this Lamborghini is suited in the complete Aventador-V aerodynamics package and fitted with ADV.1's Reventador M.V1 wheels in Gloss Black and in the size of 20x9 and 21x12.5. Precisely the aero kit comprises of front splitters, side skirts, rear diffuser and active aero wing, which was developed via Vorsteiner's signature PrePreg 2x2 carbon fiber weave.
Source: Vorsteiner