Lamborghini unveils Gallardo LP 570-4 Super Trofeo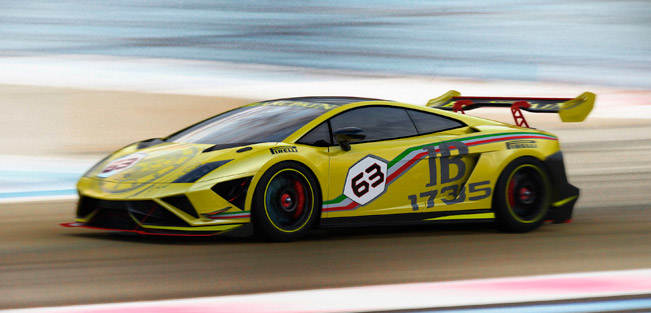 2013 Lamborghini Gallardo LP 570-4 Super Trofeo is a special supersportscar that have been teased in the last couple of day throughout the social networks. Now the unique model is officially unveiled by Lamborghini.
The Gallardo is based on the proven chassis and mechanical platform of its predecessor, but takes a significant step forward following extensive aerodynamic re-profiling of the surface geometries and the addition of adjustable aerodynamic devices, including an all-new ten-position rear wing.
Furthermore improvements are made in terms of aerodynamics (they have been enhanced by %120), of thermal performance (here Trofeo achieves a 50% improvement), of balance and dynamic performance. The latter is achieved through increasing downforce by 128kg in low downforce set up and 160kg in high downforce trim.
While the racing technology advances, the Gallardo provides an efficient and cost-effective platform for customer racing. In fact, Lamborghini has taken a significant step forward with the aerodynamic performance of the new Gallardo LP 570-4 Super Trofeo. However, the car stays faithful to the core principles of the brand.
Stephan Winkelmann, the president of the brand, confirmed that they are planning to expand the Super Trofeo series into other markets, such as the USA.
Source: Lamborghini