Lancia Flavia Concept
Looking exactly like the newly premiered Chrysler 200 mid-size sedan, Lancia Flavia Concept is about to make its premiere at the upcoming Geneva Motor Show. As we can easily suggest, the Flavia study ride is the natural result of the Lancia-Chrysler alliance and its launch on the European market could start in record time (just 6 months).
The re-badged 2011 Chrysler 200 (Lancia Flavia Concept) is a real eye-pleaser. It has clean surfaces and elegant lines, as well as a distinctive new grille emblazoned with the Lancia logo and original front headlights and fog lights. Adding even more value to the stylish package are LED tail lights and the third brake light, also with LED technology, positioned high up in the centre of the boot. Also, the Cabrio version features a refined soft top with electric control.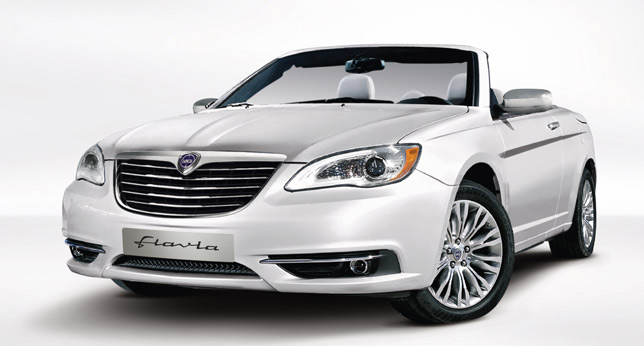 Continuing inside the cabin, the Lancia Flavia Concept offers its buyers soundproofed passenger area, which utilizes laminated windscreen and windows, as well as new sound absorbing materials, delivering unmatched style and comfort. In addition to that, premium leather upholstery  proves the signature Lancia quality, while a wide range of high-end features is also found on-board: electronic stability control (ESC), numerous airbags, electronic traction control, steering wheel with integrated controls, cruise control and mobile phone.