Kahn Releases Barolo Black Land Rover Defender XS 110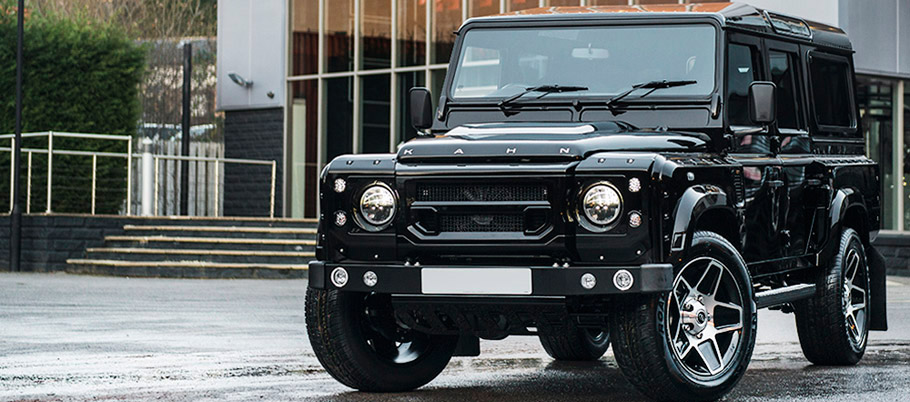 The beginning of the week starts with two exceptional news about the Land Rover family of vehicles. The first one, which we will review below, is on A. Kahn Design's latest project involving the Defender XS 110, and the second one we will keep in secret for the next hour. Ok, ok, it is about one of the most impressive cars in the segment, frequently adored by women and recently announced as a symbol of Britain. Have you guessed it?
But, going back to the topic, the team of specialists at Kahn sent us several photos of a Defender XS 110, with some detailed information which reveals what they have changed. Firstly, we must mention that some of the upgrades included are delivered Chelsea Truck Company's.
Thus, we have a very contemporary looking seven seater, dressed in Barolo Black "coat". Starting with the front of the vehicle, it now features brand new X-Lander grille and challenging bumper in which are integrated LED Diamond bright headlights. There are also visible front and rear wide wing arches and bumper sump guard mesh hood vents that basically help to minimize the temperature of the engine.
Another prominent asset of the updated exterior is the new shoes. They are called Mondial wheels and are painted in Piano Black. On all four corners they come in the size of 9x20 inches and are coupled with 275x55x20 tyres. Beneath them we can also see painted brake callipers. At the back, we can not pass without mentioning the twin crosshair exhaust system and hard-wearing mud flaps.
Opening the door, one immediately feels the luxury imbedded inside this SUV. Almost every single element, ranging from the centre glove box to the roof headlining and sun visors is upholstered in seats in quilted and perforated leather. Of course, the same has happened to the three rows of seats.
Those inside will also enjoy the new interior look, due to the addition of Churchill time clock & rev counter fascia, door, new Alcantara sun visors, the vented machined aluminium foot pedals and tuning company's billet steering wheel. Great project, isn't it?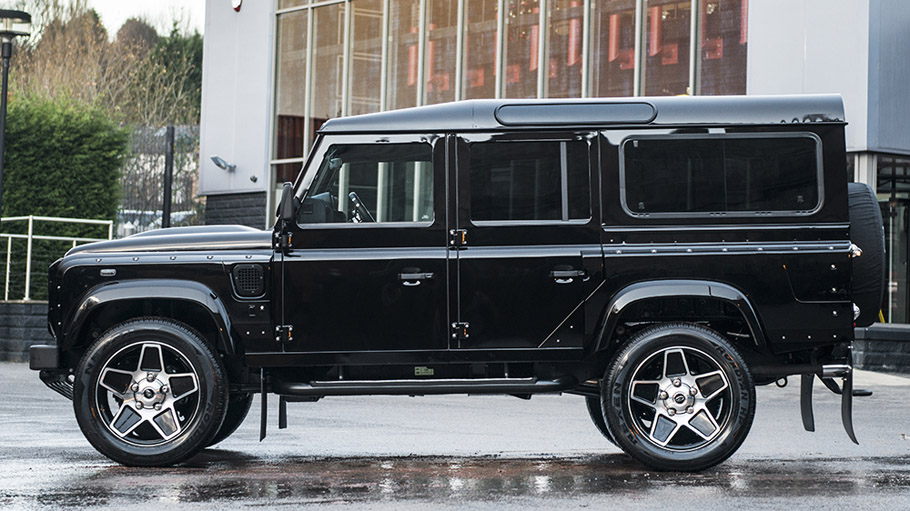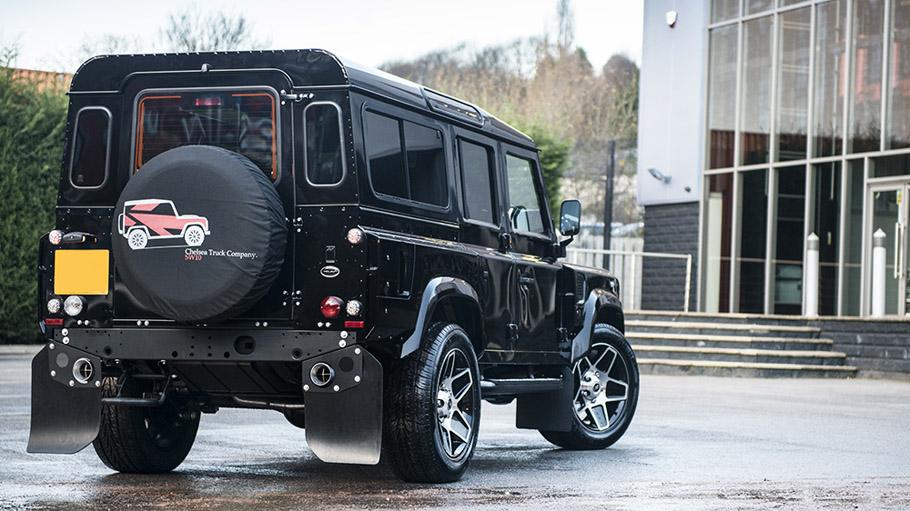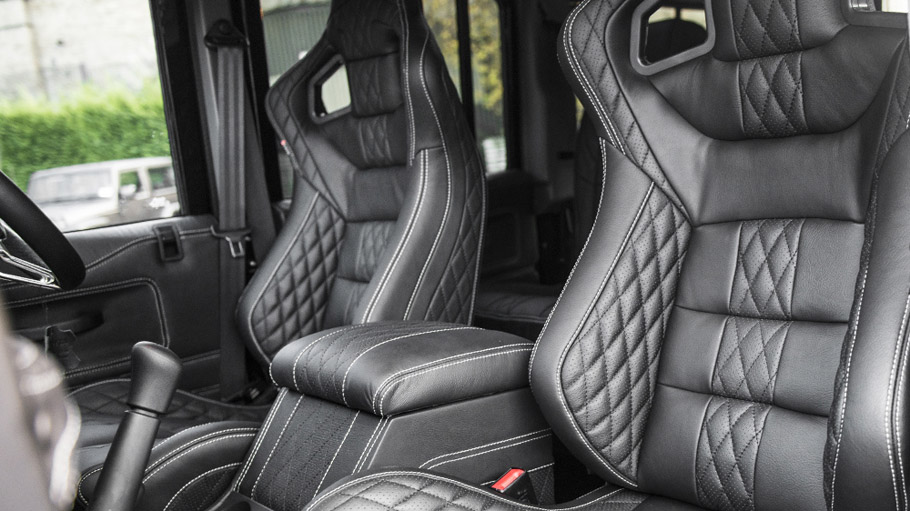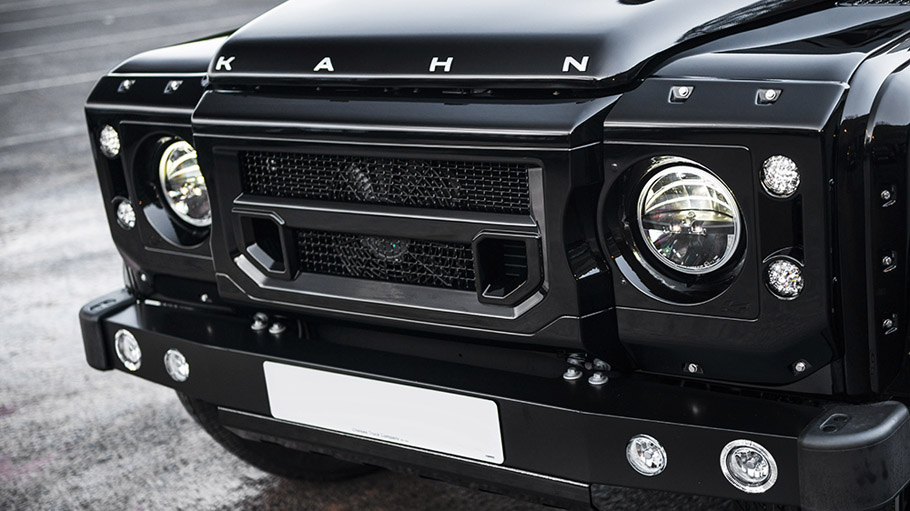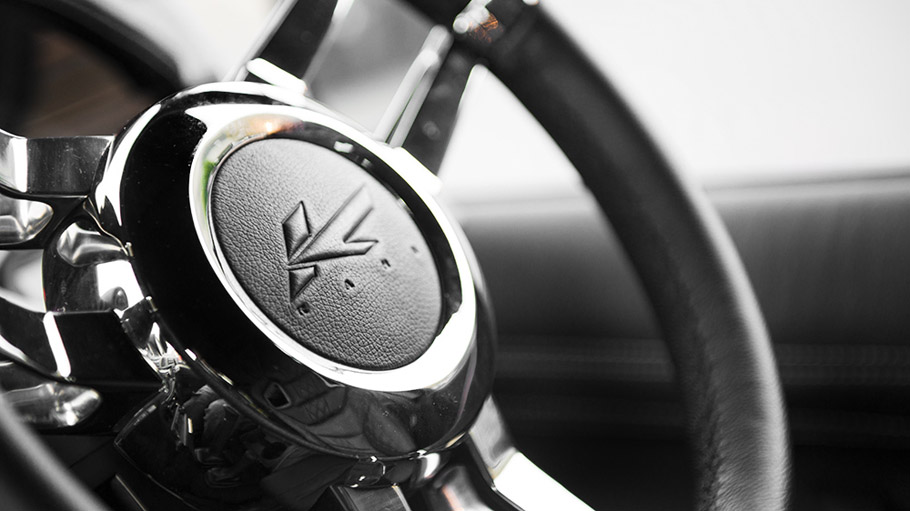 Source: A. Kahn Design