LARTE Design Range Rover Evoque Is Unique Eye-Catcher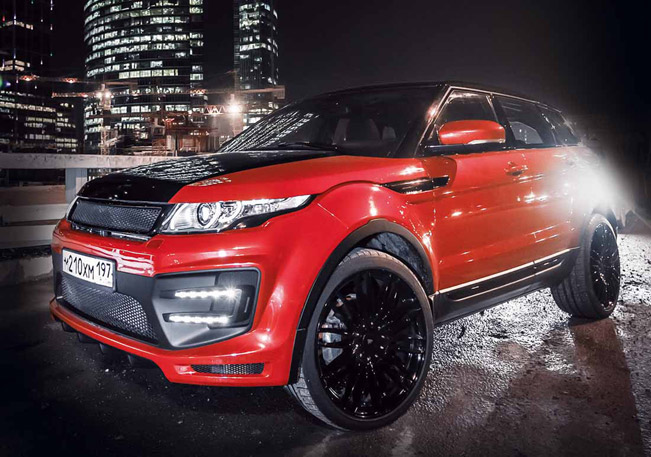 LARTE Design Range Rover Evoque has a sporty stance never seen before. The tuners at LARTE Design decided to take away its off-road credentials and to make it s sporty-street racer. For this purpose they have enhanced the Range Rover Evoque with first-class materials such as PU RIM plastics and stainless steel.
At first glance, this Evoque truly conveys sportiness, because of its black-and-red paintwork. Furthermore, the enhancement included also a new body kit which comprises of honeycomb grille, massive air intake in the front apron, matt-black contrasting elements and larger air intakes.
In fact, the two large air intakes on the sides have been fitted with the double-rowed LED daytime running lights, and combined with Rover's side skirts which were decided in black, they create an attractive visual stance.
Moreover, the integrated black high-gloss insert also enhances the length of the SUV. At the rear the car features a rear apron made from PU RIM, and a completely redesigned exhaust system. The latter is made of stainless steel and besides the fact that it produces enticing sound it really looks great.
In order to make this vehicle a real racer, LARTE design has enhance the performance of its diesel engine. It now generates 162 kW (220 hp) instead of the previous 140 kW (190 hp), as well as a raised maximum torque from 420 (308 lb-ft) to 480 Nm (354 lb-ft). At last, the designers have lowered the Evoque by 30 mm via lowering suspension, and equipped it with LARTE's 21-inch light-alloy rims in glossy black.
Source: Larte Design