Lexus CT 200h Australian sales start
Continuing the race spirit of the weekend's finished 2011 Australian Grand Prix, Lexus has exclusively announced the sales start of its 2011 Lexus CT 200h luxury hybrid on the Australian market.
Representing the world's first compact luxury hybrid, the 2011 CT 200h offers customers a wide range of extraordinary innovation, including: audio system speakers made from bamboo-charcoal mixture, an integrated front stabilizer bar design, an aerodynamic muffler design, as well as an engine vibration-dampening engine mount.
In addition to these features, the sleek Lexus newcomer also has a selectable instrument display with a hybrid ECO meter, eco-plastics and bio-PET applications and Pre-Collision safety system.
With a fuel consumption of just 4.1-liters for 100 km and CO2 emissions of 95 grams per kilometer, the 2011 Lexus CT 200h luxury hybrid further benefits a "two mood, two mode" drive system, which offers the driver a choice of the level of driver-vehicle interaction, demonstrating the longest driving range of any Lexus.
Tony Cramb, Lexus Australia chief executive, shared: "The CT 200h is truly a breakthrough vehicle. It doesn't just look good - it brings with it a level of innovation and range of features unheard of in the compact luxury segment. CT 200h will be among the highest-rated vehicles sold in Australia, achieving a five-star rating from the Federal Government's Green Vehicle Guide. CT 200h will give Australians greater choice when it comes to entering the luxury vehicle market - at an attractive price point."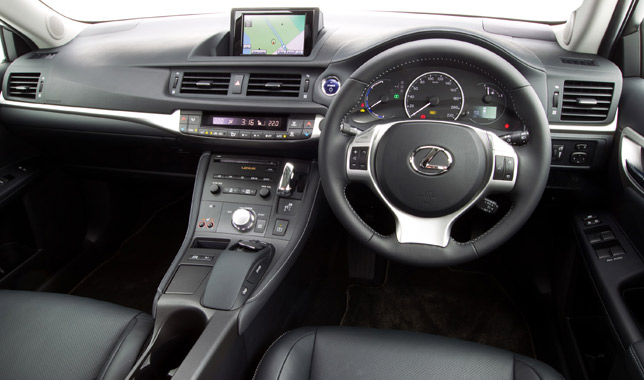 Source: Lexus Australia