Lexus IS F Race Car Generates 600 Horsepower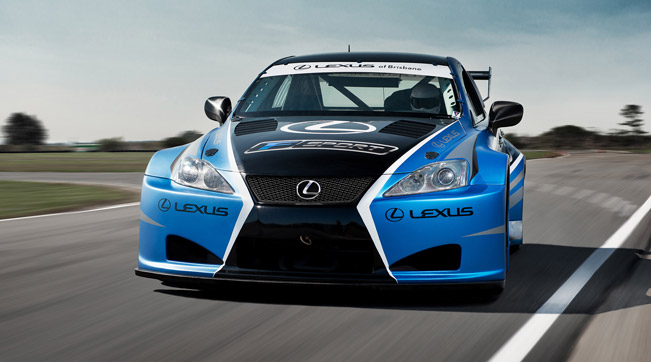 Lexus IS F Race Car is a purpose-built vehicle which will share the limelight with some of the world's leading tennis players at the Brisbane International Tennis Tournament next month, where it will be unveiled for the first time. It is a highly modified touring car, which is based on IS F performance sedan.
This Lexus will be powered by the same TRD-developed 4.7-litre V8 engine that is found in several Daytona prototype race cars. The unit generates up to 600 hp (441 kW). Furthermore, in order to be a true race car, it was equipped with Motec engine management systems, ZF Sachs dampers, H&R springs, AP racing clutches and AP airjacks.
However, the vehicle won't be used as a racing car, but as a customer experience vehicle and will be on display on promotional events.
Technical Specifications:
• Vehicle: 2012 - Wide body, caged monocoque Lexus IS, weighing 1290kg
• Engine: TRD 4.7L V8 developing approximately 600hp
• Transmission: Six-speed Hewland, rear mounted transmission
• Wheels: BBS 11x18" centre lock front, 12.5x18" centre-lock rear
• Tyres: 295x30" 18" Front, 335x30" 18" rear
Source: Lexus