2012 Lexus IS-F Price - €70 600
Lexus has released further details for the new 2012 IS-F sports car, which is now more powerful and dynamic. The high-performance saloon comes with revised chassis and new individual equipment options.
2012 Lexus IS-F will still compete against the brutal BMW E90 M3 and the elegant Audi RS4, but the new IS-F has a little advantage – 5.0 liter naturally aspirated high-revving V8 delivering 423PS (311 kW) and 505Nm (372 lb-ft) of torque. 0 to 100 km/h in 4.8 seconds and top speed of 270 km/h (167 mph). Nice performance!
The options list includes: BBS individual 19" alloy wheels with 14-spoke design. There are also crimson and black interior.
Still, the new IS-F is a bit pricy starting at €70 600, so we have to expect that it is brilliant?
Stay tuned for more information and test videos!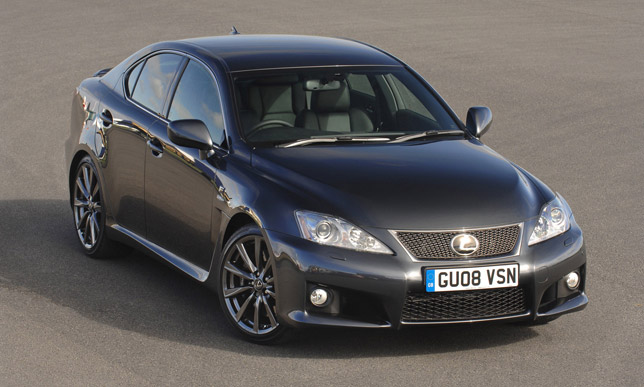 Source: Lexus