Lexus LF-Gh Hybrid Concept [teaser]
Lexus will exhibit its LF-Gh Hybrid concept at the 2011 New York International Auto Show from April 20th to May 1st. The car will be a redefinition of the luxury "grand tourer". Actually, the car will be the next generation of GS, which is expected to be introduced late this year.
There are no further information about the car and all data will be released to media guests at a preview event in New York on 19 April.
Untill then, we have too high resolution teaser pictures of LF-Gh Hybrid, one with a headlight on it and one with a rear light. The pictures reveal pure aggression and we hope that the exterior of LF-Gh will be brutal, because the interior is expected to be extremely fashionable with high quality expensive materials.
Stay tuned for more information and check out the pictures!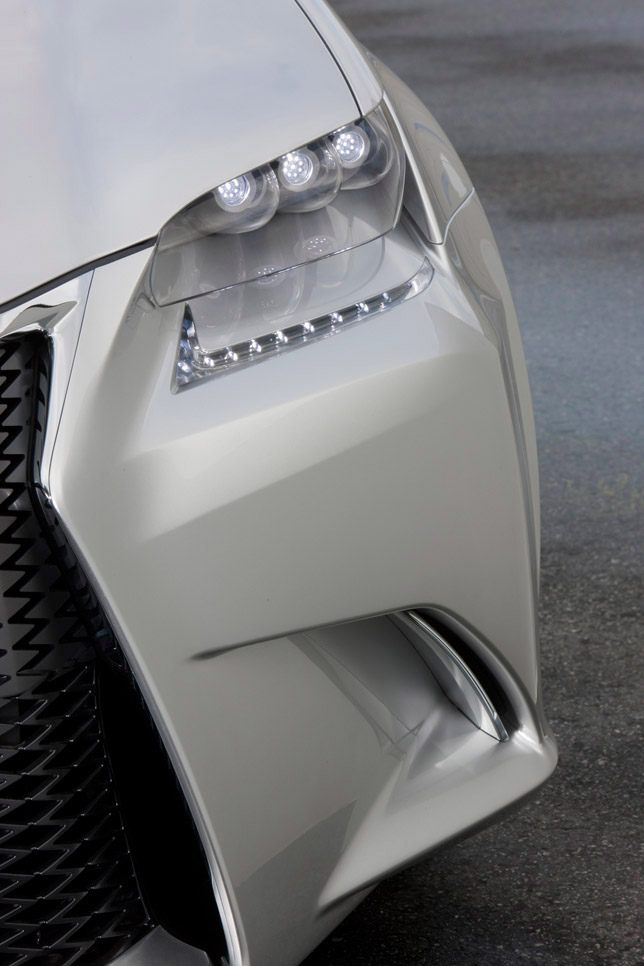 Source: Lexus