Lexus LFA - The End of Production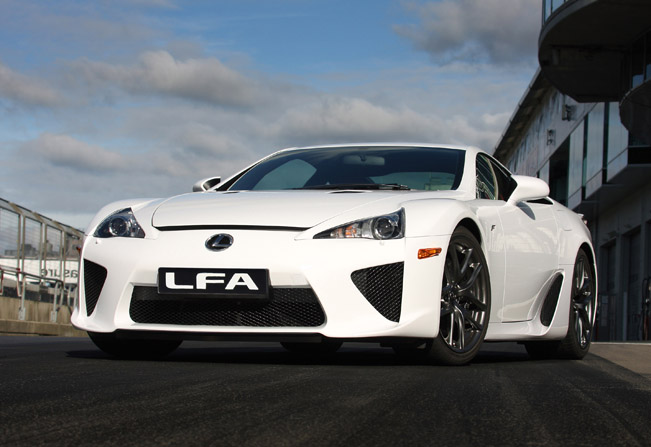 Lexus LFA is one of the strangest cars ever built. It is extremely expensive, but not extremely fast. So, the news that the planned 500-unit production run has been completed is actually good one. It is time for the LFA to go to history, because it didn't manage to be one of the best super-cars in the world… as planned.
The car went into production in December 2010 with a rate of 20 per month. In January 2012, the LFA Works also began production of the LFA Nurburgring Package, which is a circuit racing-oriented grade. Still, it wasn't brilliant.
Now, two years later, the final unit will undergo quality inspection and road testing before being delivered to its owner.
The LFA is powered by a naturally aspirated 4.8 liter V10 with 560HP (412 kW) and 480Nm (356 lb-ft) of torque. The power is put on the road through rear-mounted 6-speed Automated Sequential Gearbox (ASG). 0-100 km/h in 3.7 seconds and a top speed of 325 km/h (202 mph). The red line is at 9000RPM.
The price was €368,000, so if you want one – search for a second hand.
Source: Lexus