Lexus Prepares for 2016 With Upgrades on the RC Lineup
As you might remember, the RC luxury was introduced for Lexus' stable for the 2015 season and now it returns for 2016 model year with even more engine options and variations. The new RC 200t and the RC 300 AWD joince the RC 350 for even more luxurious features and even more drivetrain flexibility. Furthermore, the Lexus RC offers and other changes for 2016. The RC 200t F Sport and 350 RWD F SPORT will be offered with optional orange brake callipers and Limited Slip differential. There is also a special new finis, the Eminent White Pearl that will replace the Starfire Pearl exterior finish.
Customers can even opt in for additional peace of mind with the special Lexus Enform Service Connedt. This system allows everyone to remotely browse information about different aspects of the vehicle. This information includes maintenance alerts, warning signals and status of the overall vehicle health.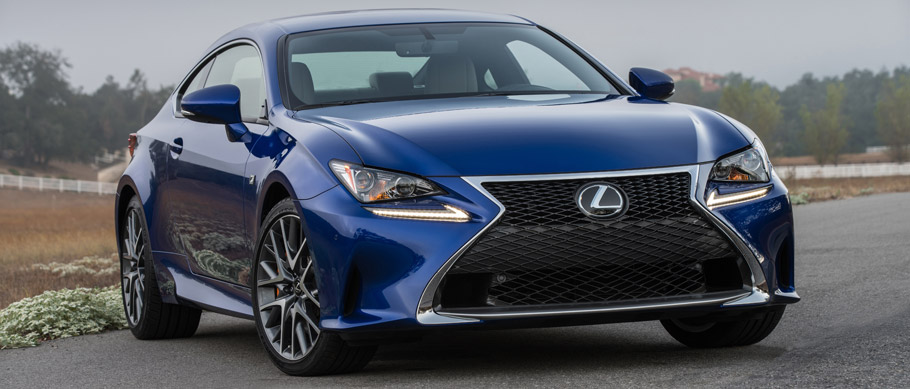 The latest RC 200t, available only with RWD system comes with a 2.0-liter twin-scroll turbocharged inline four-cylinder unit with intercooler paired to an 8-speed automatic gearbox. The total output of this combination is 241 hp (177 kW) and 258 lb.-ft of torque at 1,650 to 4,400 rpm. This engine was first installed in the NX 200t and now it is further tweaked and will be part of RC 200t, IS 200t and GS200t.

Lexus will also offer the new RC 300 AWD with 255 hp ( 187 kW) and 236 lb.-ft. at 2,00-4800 rpm for drivers that want to challenge themselves and the vehicle in inclement weather. Furthermore, the vehicle's engine is a 3.5-liter V6 beast, paired to a six-speed automatic transmission.
SEE ALSO: Lexus launches the IS 200t Model. But Is it That Interesting?
On the other hand, the RC 350 offers bold exterior design and numerous refreshments and upgrades done under the hood. The vehicle now comes with a 306 hp (225 kW) V6 unit, paired to an eight-speed Sports Program Direct Shift gearbox. This installment offers a rear-wheel drive and smooth acceleration, flexibility and efficient fuel consumption. In fact, the key to RC's incredible handling abilities is indeed the ultra-still platform.

And along with the tasty drivetrain features, the F SPORT series will also raise the performance bars with the installment of the Adaptive Variable Suspension system as a standard feature, along with the Lexus Dynamics Handling system. How cool is that?
So, it looks like the whole RC lineup will now feature incredible technology and interesting engineering solutions. And it is up to you to tell us whether you like the latest improvements or not.
Source: Lexus