Have a Glimpse at the Next Gen Lexus RX [VIDEO]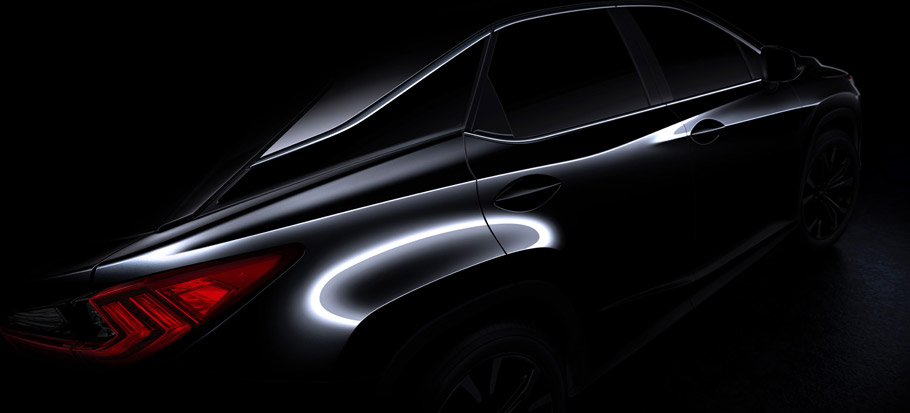 The original Lexus RX was launched seventeen years ago and this was also the time when it redefined the automotive industry with its luxury characteristics for a mid-size utility vehicle. Now it is somehow normal to a priori perceive SUVs as luxury cars. The good news is that the RX model has continued its presence during the years and its next generation version of the 2016 model year is near debut. Lexus announced that the vehicle will be revealed at the auto show in New York on 1st of April.
Next to the announcement, the company also released a teaser image and a video to promote the future premiere. The short film is pretty expressive and gives a glimpse of the "full volume" luxury that the new RX will incarnate. This is very promising and imbues us with the thrills to expect the best.
In addition, below you will find a lightened version of the picture above so you can see more details. Judging from it, it looks like the fourth generation RX has been entirely redesigned. It appears to be sleeker and closer to the ground, and in fact – to have this sedan-like stance.
At the rear we see completely different taillights from the outgoing model as well as more prominent wheel arches. At last, the slim stance creates a flow-like impression that is further emphasized by the lower roofline, thin door handles and angular design.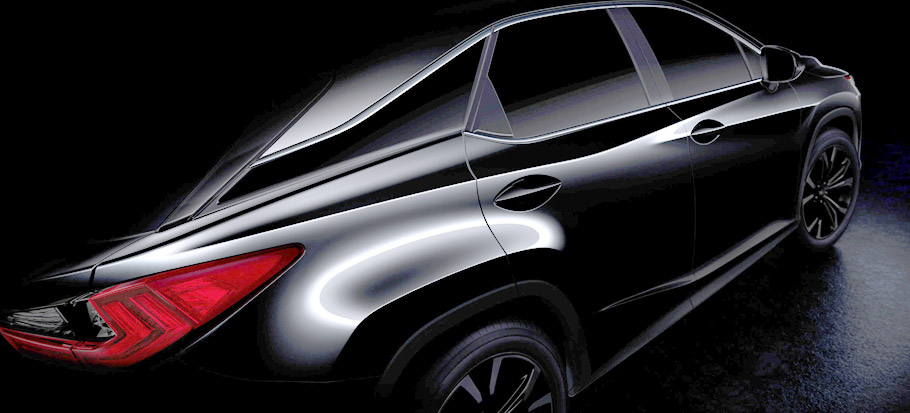 Video Source: YouTube
Source: Lexus