Lexus Takes The Pain Out Of Parking
When it comes to parking manoeuvres, a moment's inattention can cause a costly mistake. Scraped alloy wheels and dented bumpers might seem part-and-parcel of modern driving, but with the new RX 450h Lexus has gone further to make life easier and safer when it comes to navigating tight spaces.
The new full hybrid luxury SUV is available with three different monitor systems that eliminate blind spots and provide handy guidelines to ensure drivers keep on the right track as they negotiate parking spaces.
The Rear Parking Assist Monitor is fitted as standard to all models. Like the previous generation RX, this uses a miniature camera mounted discreetly above the number plate, which captures a real-time image of the area immediately behind the vehicle.
On models equipped with satellite navigation, the image is presented on the multi-display screen on the centre console, complete with overlaying guidelines that show the predicted path of the vehicle in line with the steering angle.
On RX 450h SE models without satellite navigation, a new system is adopted with the image presented on a 2.4-inch monitor neatly incorporated in the rear view mirror.
Going further to help the driver, the new RX 450h is also available with a new Side Parking Assist Monitor. A wide angle lens camera is integrated into the underside of the passenger door mirror to show the area alongside the vehicle on the centre display. It is activated using the main switch control on the steering wheel, or can be set to automatic mode, in which case the image is shown as soon as vehicle speed drops to 6mph or less; the display is cancelled when the speed reaches 7mph.
Because a very wide angle lens is used, the driver has the option of two views: an overall side view, extending to the rear of the vehicle, and a forward view, including the front quarter.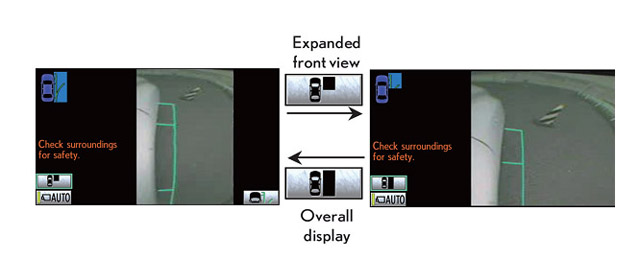 Guidelines show the vehicle width, the width including the door mirrors, the estimated position of the vehicle's front end and the position for the front and rear wheels. It also shows the minimum turning path and the predicted path of the vehicle according to the steering angle.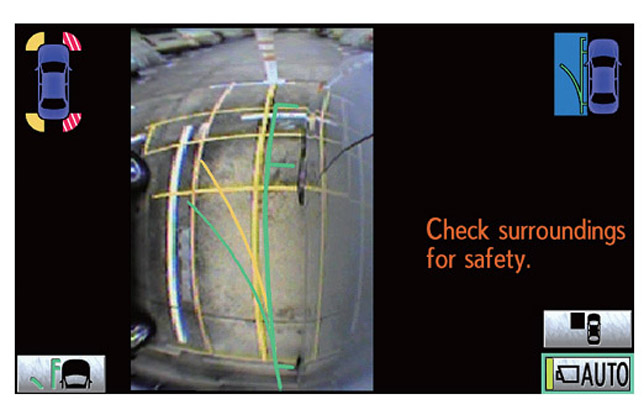 The guidance can help avoid clipping objects when turning and to eliminate blind spots, for example when pulling over to the side of the road, so reducing the risk of "kerbing" the alloy wheels.
The new RX 450h full hybrid luxury SUV is available to order now, with customer deliveries from July. On-the-road prices start at £41,600 for the SE model.