2016 Lexus RX 450h named Green Vehicle of Texas: what caught the eye of the jury?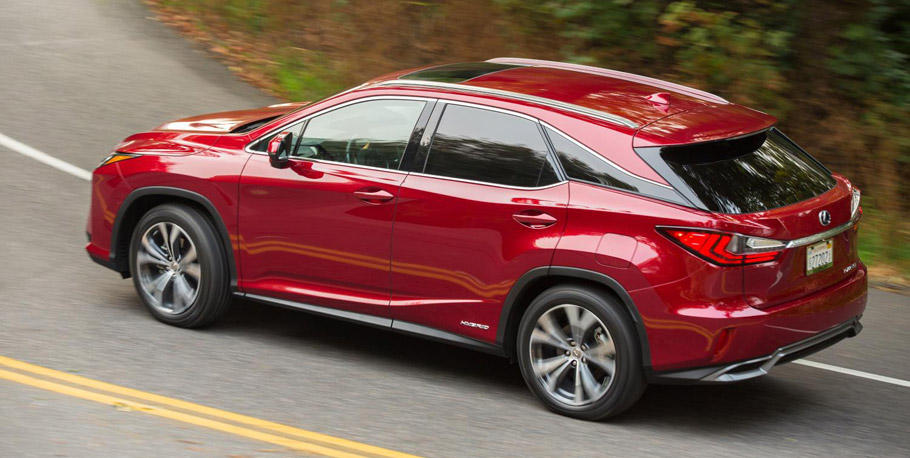 What do you get for combining stunning looks and advanced hybrid technology?
For the all-new 206 Lexus RX 450h, buyers will get that neat green award with the size of the Lone Star State. At the Texas Auto Roundup in Fort Worth this week the Texas Auto Writes Association (TAWA) named the RX 450h the "2016 Green Vehicle of Texas". Held in May 1-3 at Texas Motor Speedway, the event witnessed more than 60 journalists that drove the vehicle and gave it ratings in different categories.
2016 RX 450 is a fine blend of sharp and elegant lines, bold expression and contemporary technology features. And as one of brand's best-selling vehicles, designers decided to gear that particular unit with enhanced safety features, driver-aid technology and tons of convenience systems.
SEE ALSO: Lexus RX 450h: Dangerously Beautiful
In terms of drivetrain system, the sweetie comes with a 3.5-liter direct-injected V6 hybrid power unit that produces a total of 308hp (226kW) output. This hybrid-powered drivetrain is the latest and most advanced technology that Lexus can offer to buyers and its key components and systems have been restyled and reengineered for a long period in order to deliver us this impeccable drive dynamics, smoothness and overall rewarding driving experience.
So, do you think this is the worthy vehicle for such a prestigious award? If not, which one do you think should take home the "2016 Green Vehicle of Texas"? Write down in the comment section.
Source: Lexus