Loder1899 Range Rover Evoque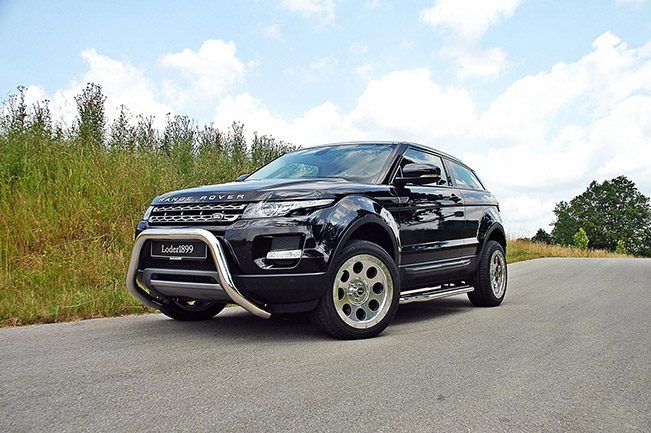 Loder1899 has announced their latest project based on the stylish and sexy Range Rover Evoque. The Evoque could be described as a metrosexual: youthful, hetrosexual and urban with a refined sense of taste, but is it really tough enough?
To make it more aggressive, the tuners fitted the Evoque with a stainless steel front bumper guard - €399, rocker guards - €499 and PIAA lights - €538. There is also a 35mm increased ride height for €699 and a set of 18" alloy wheels wrapped in Mickey Thompson all-terrain ATZ tires – set starting from €2312.
Loder1899 also offers a performance package for the 2.2 liter SD4 diesel. The engine originally produces 220HP (160 kW) and 500Nm (369 lb-ft), but it can be boosted to 250HP (182 kW) and 580Nm (428 lb-ft) of torque. 0-100 km/h in 8.2 seconds and a top speed of 210 km/h (130 mph).
Source: Loder1899