Lotus LMP1 Unveiled At 24 Hours Of Le Mans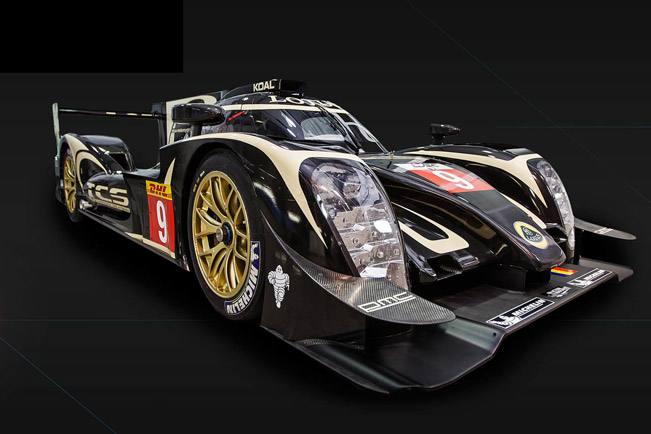 Lotus LMP1 or the P1/01 has just took a centre stage at the iconic 24 Hours of Le Mans event and was unveiled to the media and public for the very first time. However, the car didn't participate in the race due to delays resulting from an unavoidable change in engine supplier. Despite this, the unveiling was an enormously proud moment for the team, because the iconic LMP 1 class represents the highest class of sports car racing. It attracts some of the best drivers in the world and is dominated by world famous manufacturers.
The Lotus LMP1 car is an entirely new car built from the start to meet the new WEC regulations for the LMP1 L privateer racing category. LMP1 car was designed by Chief Designer Paul White and is powered by an AER (Advanced Engine Research) V6 turbo engine.
Precisely, it is an aluminium 6 cylinder, 90 degree V angle Turbocharged unit which uses one turbocharger per bank. It has 2 aluminium cylinder Heads with 4 valves per cylinder and 4 camshafts. The fuel injection system is GDI which features 2 Synchronous High pressure fuel pumps. The ignition system uses Bosch Motorsport Coils and Bosch Spark plugs, while the throttle System is independently drive by wire per bank. The engine is coupled with a six-gear sequential gearbox with pedal shift.
In fact, the LMP1 stands for "Le Mans Sportscar Prototype 1". The prototype vehicle stands on a chassis built from carbon composites monocoque with CFK crash elements at the front and rear. The vehicle runs on BBS fogged rims of the size 13 x 18 inches both at the front and rear. They are wrapped in Michelin tyres of the size 31/71 - 18 X Radial.
The total weight of the car is impressive – it is just 850 kg, which promises a good performance. This weight is due to the material used for the bodywork which is primarily a lightweight carbon composite. At last, the wheel suspension of the car is independent and includes adjustable dampers.
Source: Lotus