LUMMA Design Range Rover Sport CLR RS Delivers More On-Road Aggressiveness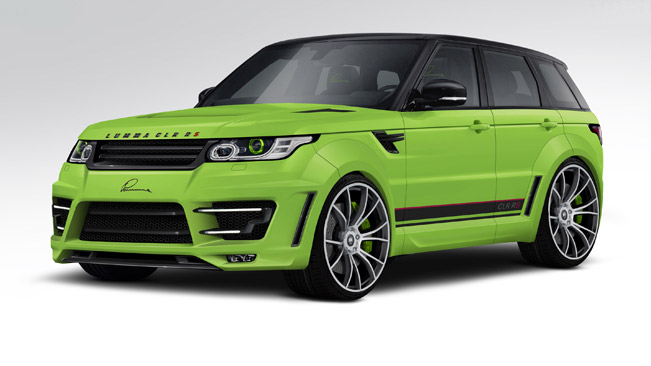 LUMMA Design Range Rover Sport CLR RS now has enhanced aggressive stance thanks to the modifications done on it by the designing team. LUMMA's latest creation includes redesigned wide-body kit, which was already introduced via the LUMMA CLR components.
The exclusive LUMMA CLR RS offers impressive looks combined with sportiness ad elegance. For instance, the striking front spoiler bumper further accentuates the character of this Range Rover model.
In addition, the double daytime running lights serve as design elements that enhance the sporty look of the vehicle. In the widened fenders on the other hand there are additional air intakes. What is more, the sports front grille is available in visible carbon or painted. The door panels harmonize with the beefy extensions.
When looked at the rear, this model highlights the silhouette of the brand new Range Rover Sport thanks to the massive rear apron bumper including a rear diffuser. Moreover, the LUMMA sport exhaust system delivers a robust sound, while the aerodynamic components like the roof spoiler and rear spoiler lip add to the visual attributes of the automobile.
LUMMA Design Range Rover Sport CLR RS runs on 22 and 23 inches wheels. The complete wheel set with the dimensions 12x22 goes along with 305/35-22 tires, while the wheel set in the dimensions 11x23 is coupled with 305/30-23 tires. At last, the hood is made of full carbon fiber and includes integrated vents.
Source: LUMMA Design