LUMMA Design To Show Range Rover Vogue CLR SR At Goodwood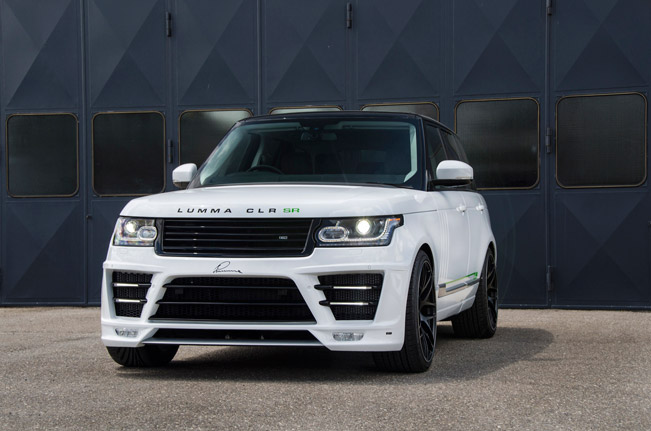 LUMMA Design Range Rover Vogue CLR SR is to have a world premiere at Goodwood. The car is characterized by a special CLR SR assembly kit. The first element of which is the front spoiler bumper bar that includes the original fog lamps and double daytime running lights in the cutting-edge "fiber optics light guide technology". In addition, the front spoiler blade is centrally installed beneath the apron. At the back, there is a rear apron bumper bar with integrated heck diffuser and four high-gloss polished 105-millimeter stainless steel exhaust pipe ends of the double-pipe sports exhaust system. At last, the kit adds a rear spoiler flap that is glued to the luggage compartment lid.
Furthermore, the door panels are painted in the color of the car, the brake system is coated with venomous green and at the sides we see ornamental strips with LUMMA logos in the same color as the brakes. This Range Rover runs on special 11x23`` LUMMA Design Wheels shod with Continental tires of the dimension 305/30-23 all-round.
The sharpened visual appearance just needed an adequate performance boost. For this model the tuners improved the V6 diesel engine with a LUMMA D Boxe that adds performance of 30 hp (22 kW) as well as an increase in torque in 60 Nm (44 lb-ft).
Inside the LUMMA Range Rover Vogue CLR SR one can't see many changes. However, there are the glossy aluminum pedals in high-end design with anti-slip rubber nubs. At last, very classy high velour foot mats with leather and embroidered logo round out the final look.
Source: LUMMA Design