LUMMA Porsche Cayenne II GTS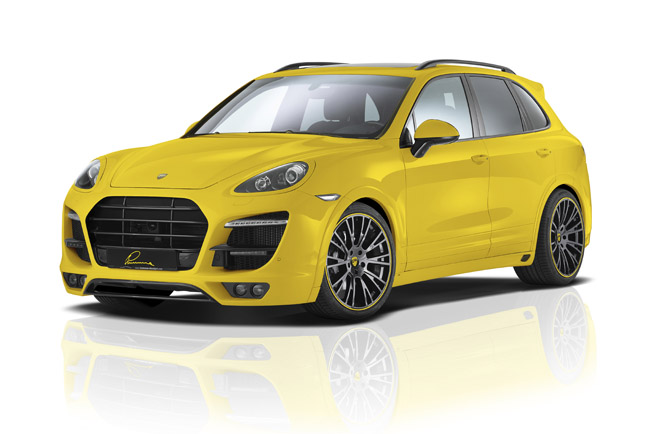 Lumma Design has presented their tuning program for Porsche Cayenne II GTS. The CLR 558 GT-S bodykit is especially made for those customers who like to combine sporty dynamics with understatement. The tuning specialists aim to create the Cayenne GTS "hotter" than its big brother Turbo S.
The body kit includes a new front spoiler bumper, side skirts, and rear bumper fit all models from V6 to Turbo S and can be installed with all currently available wheel widenings.  The front bumper is priced at 3,510. A pair of modified side skirts is 1,725 and the rear apron bumper is 2,670.
The Sports Activity Vehicle rolls enormous 10J x 22" wheels at the front fitted with 295/30 R22 and 12J x 22" with 335/25 R22 tires at the rear axle.  The set is available in matt black, glossy black, or silver and can be furnished with designer stripes upon request. The price is  5,400.
Lumma can also install in exhaust pipe deflectors with four 90 mm chrome tailpipes for 950.
All conversion parts are TUV-certified and can either be delivered after painting in in-house facility or installed by LUMMA Design upon request.
Source: Lumma