2014 Mansory Range Rover Sport Gets Full Carbon Fiber Treatment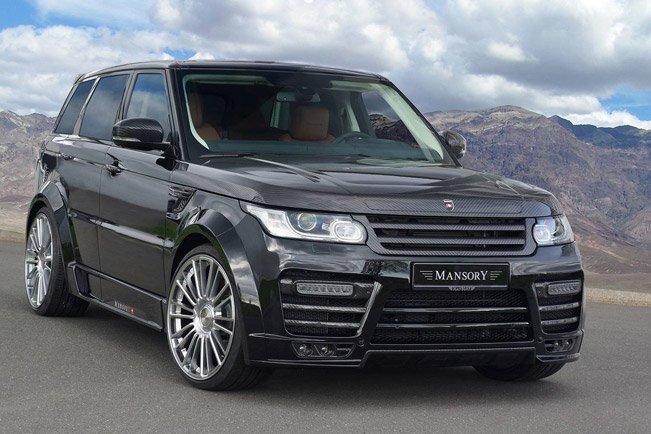 2014 Mansory Range Rover Sport is a very special vehicle, which due to carbon fiber optimizations has been made lighter than ever. As a matter of fact, the tuners at the design studio Mansory have developed an entire kit modeled from this light-weight material. And we must confirm that it also adds more sophisticated look to this iconic Land Rover model. In addition, the vehicle has been enhanced from the inside as well. And this includes both the interior and engine.
First of all, the aero kit comprises of fender extensions, which add a total of 30mm to each corner. This allows the mounting of much wider wheel and tire combination. As a result, this refined Range Rover Sport runs on diamond polished 22 inch alloy wheels. They were coupled with Vredestein Ultrac Vorti tyres in the dimension of 305/35 ZR22.
The second element is the brand new front spoiler, which includes a LED DRL system. Next come the carbon fiber radiator grille, sideskirts, carbon fiber hood, carbon fiber rear spoiler, and a carbon fiber roof spoiler.
Inside, this Range Rover sort boasts a new interior trim made of carbon fiber, wood, piano lacquer and Alcantara. At last, the power of the LR-SDV8 4.4 liter turbodiesel engine was enhance to from 340 hp (250 kW) to 410 hp, while the maximum torque – from 700 Nm (515 lb-ft) to 770 Nm (570 lb-ft).
Source: Mansory