McLaren Presents Heritage And Contemporary Can-Am At Goodwood [VIDEO]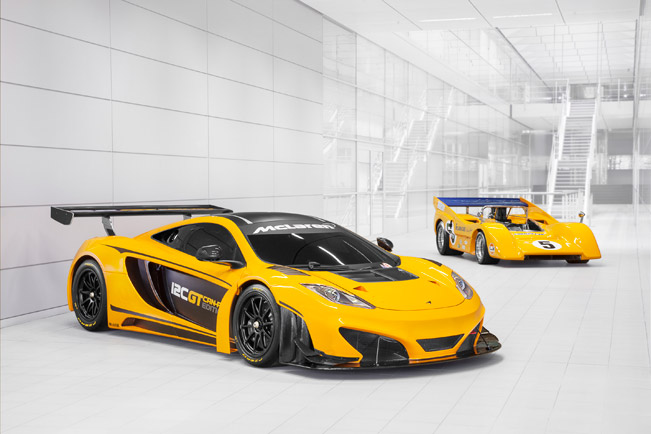 At this year's Goodwood Festival of Speed, the legendary brand McLaren will present a selection of legendary models from the company's heritage collection as part of their fiftieth anniversary celebrations. Some of the vehicles there will be among the most famous race- and championship-winning ones.
This means that there will also be the latest model from McLaren 12C GT Can-Am Edition which in addition will take part in the run up the Goodwood Hill. As a matter of fact, brand's name is synonymous with Can-Am racing throughout the 1960s and 1970s. This is because the McLaren Racing team achieved five back-to-back world championships between 1969 and 1974, thus becoming the most successful team in the history of this championship.
12C GT Can-Am Edition is the rawest and the most track-focused model built by McLaren so far. It is equipped with a fierce 3.8-litre twin-turbo V8 powerplant, which delivers a power output of up to 630 hp (463 kW).
In addition, the 12C GT comes with an optimised aerodynamics package, which contributes to greater levels of downforce, and a passenger seat. The track-only Can-Am Edition will be produced in limited number of 30 examples.
Below, you can view a short high definition video that shows the M8D Can-Am racer in detail and the 12C GT Can-Am Edition on track. Enjoy!
Video Source: YouTube
Source: McLaren