McLaren Teases Track-Focused P1 GTR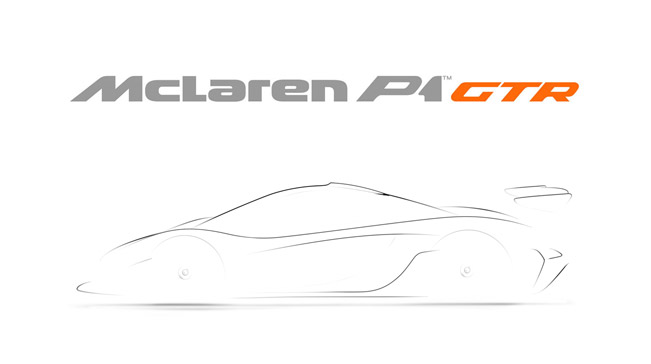 McLaren P1 GTR is planned to be introduced. The famous 24 Hours of Le Mans was the place where 20 years ago the legendary McLaren F1 GTR made an unforgettable victory. The track-only edition of the P1 comes to resurrect the iconic fame. The limited-run model will go into production when the 375th and final example of the road car has been completed. Of course, the vehicle will have no need to comply with road legislation. McLaren P1 GTR will be designed and developed as the best drivers' car in the world on track.
It will deliver even greater levels of performance, grip, aerodynamics and downforce than the road car. The car will be equipped with wide range of technologies and a powertrain, which is promised to deliver an intended power output of 1,000 PS (986 bhp).
In addition, it will run on race-proven slick tyres, a widened track and will feature more aggressive and distinctive styling designed to offer optimized performance around the lap. McLaren P1 GTR programme will be priced at £1.98 million. For this price, each customer will receive an individually tailored car.
The customer will also "receive" exclusive consultations with the McLaren-team and Design Director Frank Stephenson. The exact production numbers of the track-focused P1 GTR are still to be determined, but what is for sure is that it will be strictly limited.
Source: McLaren