McLaren To Debut Track-Focused GT Model At Goodwood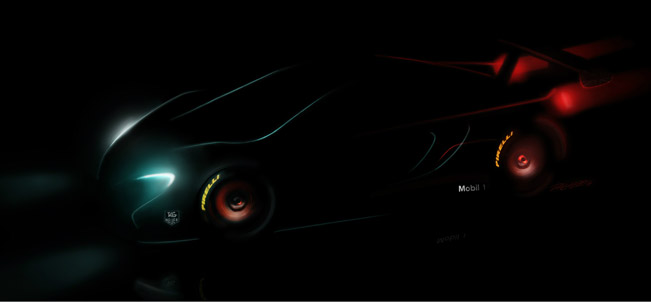 The latest track-focused model from McLaren GT is going to make a world debut at the famous Goodwood Hill and the driver Jenson Button is to drive it. We have received this teaser image giving some slight information of the forms of the car. It is clearly visible that it has the typical design of McLaren. The latest generation competitive track-focused racer will demonstrate the brand's focus on pushing boundaries and drive for constant improvement.
In addition, at the Festival the brand is also to display the recently launched 650S Coupe and Spider, as well as the McLaren P1. The latter was produced in 375 examples which have all been sold. Alongside this, will be one of the earliest examples of McLaren's successful racers – the M7C, driven by Bruce McLaren, to three podium finishes during the 1969 Formula 1™ season.
As in previous years, the company will also have a presence in the Supercar Paddock. There it will display two models throughout the duration of the weekend. A special example of the 650S developed by McLaren Special Operations (MSO), will also make an official debut at the Festival of Speed.
We are expecting that the teased car will be a GT version of 650S, which means that it will deliver more power that is standard for the latter. Precisely McLaren 650S is powered by 3.8 liter twin-turbo V8 engine, which produces 650 hp (478 kW) at 7,250RPM and 678 Nm (502 lb-ft) of torque at 6,000RPM. The engine is coupled with a seven-speed SSG gearbox sending the power to the rear wheels. The acceleration time from 0 to 100 km/h is estimated in 3.0 seconds.
Source: McLaren