2015 Mercedes-Benz 300SL Roadster Concept by Slimane Toubal
2015 Mercedes-Benz 300SL Roadster is an incredible Gullwing vehicle which is a design creation by Slimane Toubal. Exactly with this project the designer won the Design !ndex Awards Contest 3rd Edition. And if you take a look at the pictures below you will definitely know why!
Undoubtedly, the model of Mercedes-Benz 300SL is one of the most beautiful cars in the whole world. Since the first version, which was presented to the world in the distant 1954, this car became a dream car for millions of people around the globe.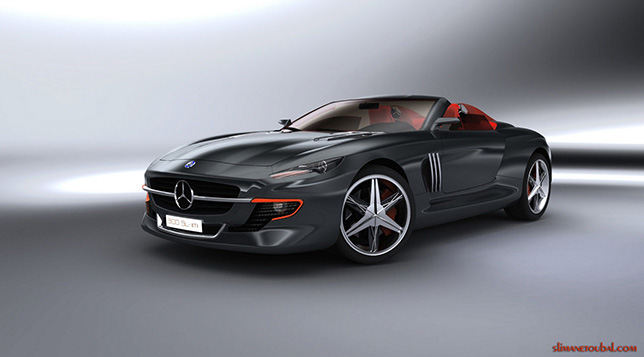 2015 Mercedes-Benz 300SL Roadster Concept by Slimane Toubal
It is amazing how after 58 years, this Mercedes-Benz is still a big legend and has captured the minds and hearts of so many. Obviously, a lot of designers are keen on working over design concepts on this particular model.
2015 Mercedes 300SL Roadster by Slimane is one of the best that we have ever seen. Slimane is an automotive design modeler, which has an experience of over 20 years in the different cars company as clay modeler or digital modeler. This definitely gave hime the freedom to effortlessly design this version of the popular Roadster.
The 300 SL Gullwing is one of his favorite car and this is why he decided to enter the contest with and interpretation on it. In fact, he didn't use any sketch to build the car, just the blueprint of the actual Mercedes SLS as package.
Some pictures of the original one Slimane used to keep the DNA of the car. We can see how he preserved the three stripes on the body side, which are symbol for the 300. The wheels have a vintage outlook and give the supercar a special character. This could be a nice 60 years anniversary version for 2014, what do you think?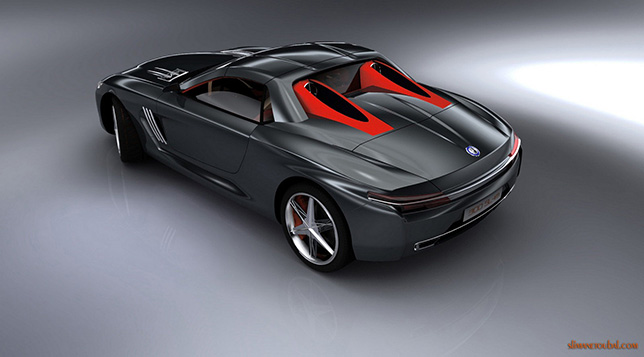 2015 Mercedes-Benz 300SL Roadster Concept by Slimane Toubal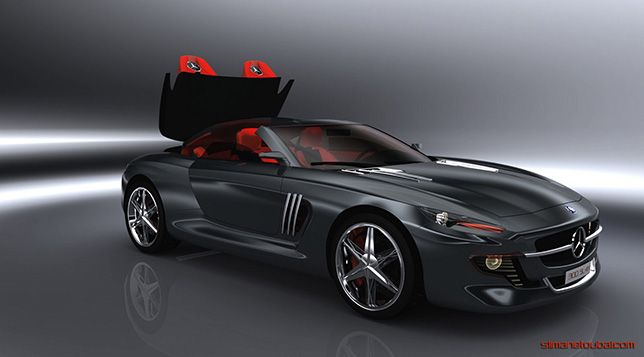 2015 Mercedes-Benz 300SL Roadster Concept by Slimane Toubal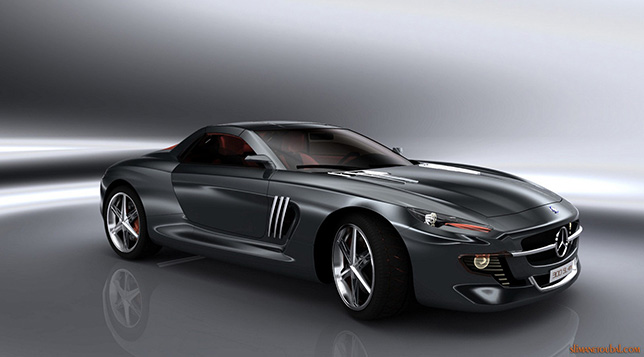 2015 Mercedes-Benz 300SL Roadster Concept by Slimane Toubal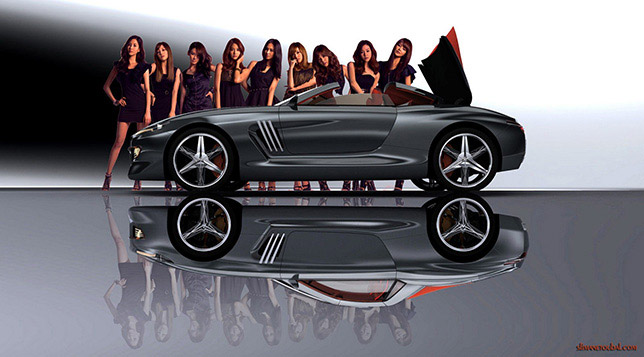 2015 Mercedes-Benz 300SL Roadster Concept by Slimane Toubal