Mercedes-Benz A45 AMG 2.0 turbo: a sneak preview
This Mercedes-Benz A45 AMG 2.0 turbo is in fact an early preview of the new completely redesigned high-performance Mercedes-Benz A-Class model enhanced by AMG. There are not a lot of details around this model. However we can expect around 370 hp (272 kW) and 300 pound-feet (222 Nm) of torque.
Compared to the standard mode, which only produces 211 hp (155 kW), the AMG improved A-Class as obvious is stronger in power. This is due to the new engine included: twin-scroll turbocharged 2.0-liter one. It is named M133 and for its basis served the Daimler 2.0-liter turbocharged unit.
The car will come equipped with all-wheel drive, hang-on rear differential, ESP – in other words the entire standard features that an AMG Mercedes-Benz can have. In addition, it is rumored that there will be included an optional Driver Package, which that will let the top speed go to 174 mph.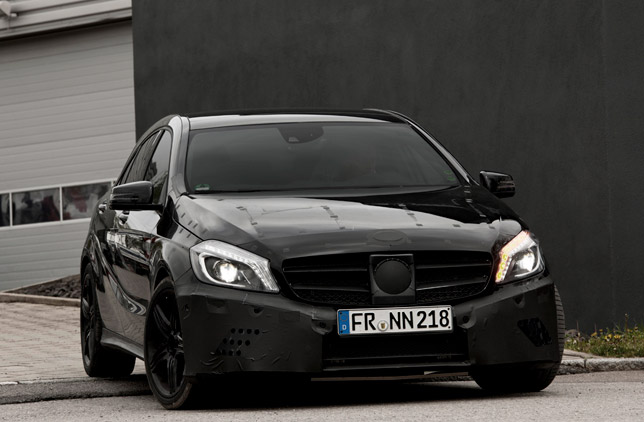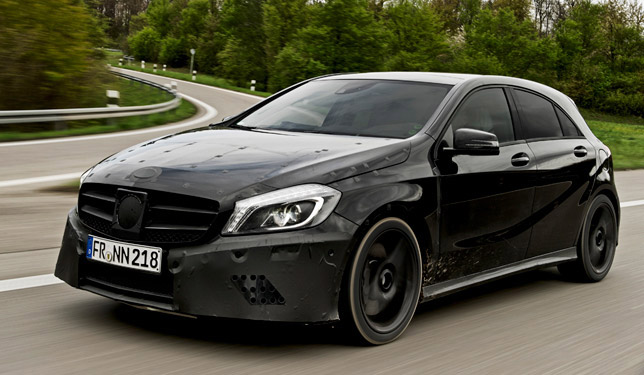 Source: Autoblog via Mercedes-Benz