Mercedes-Benz and AMG Golden fleet at the Cannes Film Festival
Mercedes-Benz and AMG provided a Golden fleet for the Cannes Film Festivalquality in order to celebrate the awarding of the 65th Palme d'Or (Golden Palm). The vehicles as you can see were all with gold exterior and shining outstandingly next to the stars seen at the International event.
In fact, Mercedes-Benz fleet will serve as an exceptional shuttle service fot the VIP guests at the famous film Festival. These cars were made as a tribute to the 65th anniversary of the Palme d'Or. In addition to that a very special edition of Mercedes-Benz will "attend" the iconic Cinema Against AIDS Gala evening.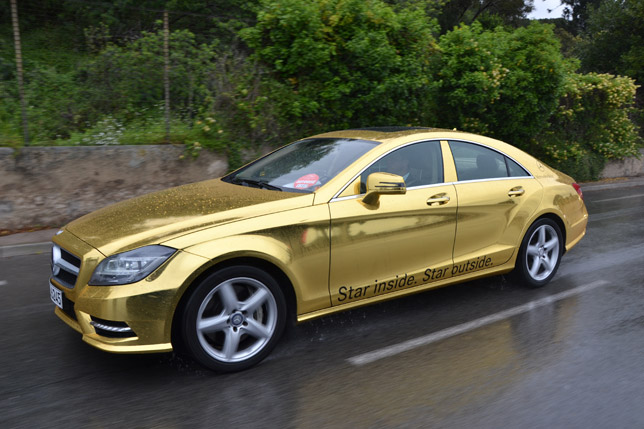 Namely, this one is a gold Mercedes-Benz SL 65 AMG "45th Anniversary". This legendary sports car celebrates this year its 60th birthday and at the same time AMG turns 45. All shuttle vehicles provided by Mercedes-Benz will ensure that all the film stars will make a more than spectacular appearance when they arrive on the red carpet.
Furthermore, the new Mercedes-Benz SL 65 AMG "45th Anniversary" will also be exhibited at the "IWC Filmmakers Dinner". But this is not all, every day throughout the festival, Mercedes-AMG will give their guests and visitors the chance to experience true "Driving Performance" on individual test drives along the French Riviera in various current AMG models.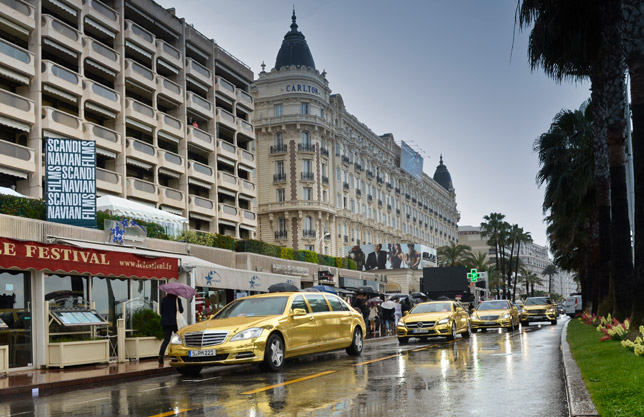 Source: Mercedes-Benz