Mercedes-Benz CLK Black Series C209 - Drift and Donuts [video]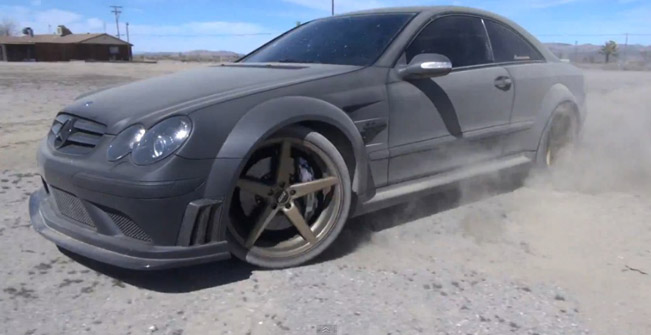 DLMphotos has published a nice video of Mercedes-Benz CLK Black Series (C209) doing some donuts and drifts in a desert. The powerful sports coupe features wide body kit, extreme naturally aspirated engine and a brutal noise.
The engine is a 6.2 liter V8 with 507HP (373 kW) and 630Nm (465 lb-ft) of torque. 0-100 km/h in 4.1 seconds and a top speed of 300 km/h (186 mph) – electronically limited.
Other features include removed rear seats, an upgraded rear axle, and a fully adjustable suspension system.
All this means a great fun for the driver and a passenger!
Enjoy!
Source: DLMphotos