Mercedes-Benz E-Class Long-Wheelbase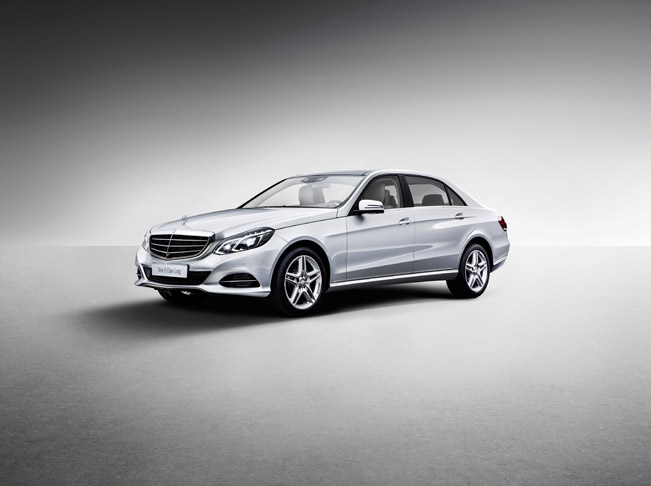 Mercedes-Benz has revealed the E-Class Long-Wheelbase at 2013 Auto Shanghai. The luxurious saloon will be sold exclusively in China. It boasts an overall length of 5019 mm and its wheelbase has been extended by 140 mm to 3014 mm. In other words, this means 14 cm of additional legroom for the rear passengers.The long version of the E-Class is being launched in China as the E 260 L, E 300 L and E 400 L. There is a choice of two variants: the luxurious Sedan and the Sport Sedan. The latter features a powerful AMG front and rear apron, new AMG side skirts and AMG wheels. Typical of the AMG brand is the lavish scope of equipment and appointments. Starting with the E 260 L, features include LED headlamps, an electric sunroof, two-zone automatic climate control, PARKTRONIC and COMAND DVD.New items of equipment are additionally available for other models:
The 360° camera comprises a close-range system of several cameras to assist in parking and manoeuvring. In addition to the functions of the backup camera, it also enables monitoring of the areas to the side of the vehicle and directly in front of the vehicle, thus helping to avoid inadvertent collisions during manoeuvring.
All the headlamp functions of the Intelligent Light System (ILS) feature energy-efficient LED technology. These functions adapt the light distribution to the given driving situation, thereby making an important contribution to safe driving.
The ECO start/stop system reduces fuel consumption and emissions by shutting down the engine automatically when the vehicle is stationary.