Mercedes S 250 CDI and ML 250 Green Winners for 2011
Since 1997, every year the ÖkoTrend institute has been awarding and ranking thousands of cars based on data which involves the subject's environmental impact, efficiency, manufacture, logistics and recycling. All and all there are 12 categories in which cars may fall in to.
This year the "Luxury" and "SUV" categories are headed by the S 250 CDI BlueEFFICIENCY and  ML 250 BlueTEC 4MATIC respectively. The cars are going home with an "AUTO TEST WINNERS in GREEN!" award from the specialist publication AUTO TEST.
The vehicles maybe different but the engine is the same: a 2.1 liter, turbocharged, four-cylinder diesel unit with direct injection. Power comes in the form of 204bhp but what's really impressive is the torque -  500 newton metres. For the cars to get to 60mph from a stand still it takes 8.2 seconds for the CDI and 9.0 seconds for the ML.
Nimble as they are, the ML's combined consumption and emissions do not exceed 6.0 liters per 100km and  158 g/km respectively while the S-klasse gets an even lower number of 5.7 liters per 100km and 149 g/km of CO2 emissions (again combined).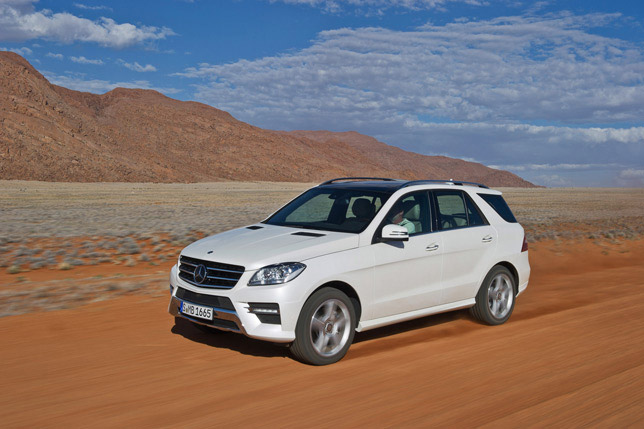 Source: Daimler